Another Great week at la villa, the fishing was great, most of the fish were caught with floating and intermediate lines.
3 of 6 fisherman's got at list 30 fish. The river is full of fish. Stripping again, with floating and sinking lines, was the best way of fishing.

The best technique for fishing was short and fast stripping with floating and intermediate lines, most of the time using salmon flies, green machine, tubes flies (Sun ray, monkey).
We recommend at least 2 rods: 1 with floating (scandi) and the other one with sinking lines (skagit).

Floating with intermediate poly leaders were the best with small nymph (red tail, emb, prince), tube flies (sunray shadows, micro tubes, monkeys), small salmon flies size 8 & 10.
Monkey was the best fly of the week. 130 fish were landed, 20 fish over 15 pounds, 2 fish over 20 pounds. Average weight 9 pounds. Peter fine was top rod of the week. Malcom king landed the biggest fish, 24 pounds.


Water Conditions:
Water color and visibility: clear.
Water temperature: 6 c to 12 c.
Water level: low.


Weather Conditions:
Wind speed ranges through the week: the wind was not strong for 4 days, and really strong for 2 days reaching 100 km. Air temperature ranges through the week: 1c to 16c. Weather observations (sun, rain, fog, etc.): 2 days with really strong winds.


Fishing Conditions:
Flies that are working the best: salmon flies size 8,10, tube flies (monkey, sunray shadows), nymph (emb, prince, red tail), green machine. Big flies for the last hour: big tube flies, leeches and intruders.
Fly lines (tips, heads, lengths, densities, etc.) that are producing the best: Skagit heads with different lengths of T-17, 14 & 11.
Scandi lines with intermediate poly leaders. Length and strength of tippet and leaders: 6 to 12 feet. 12 to 15 pounds. Lower and middle part of the river is the best, we start to see more fish in the upper part of the river.
All fish are fresh.


Fish catch statistics:
Number of anglers for the week: 6
Total number of fish landed for the week: 130
Weight of the biggest fish landed for the week: 24 pounds
Number of fish landed over 15 pounds: 20
Number of fish landed over 20 pounds: 2
Average size: 9
Notable catches: biggest fish of the week with 100 km of wind.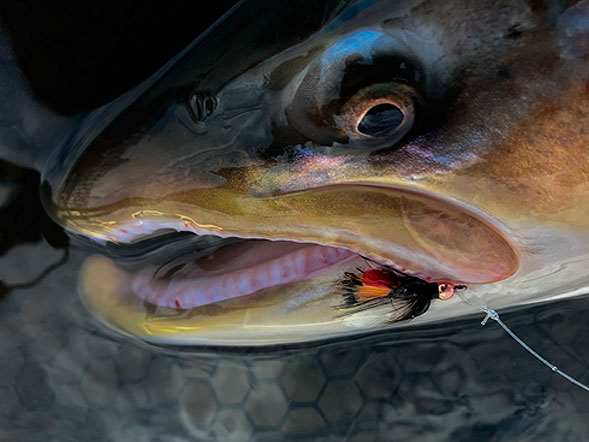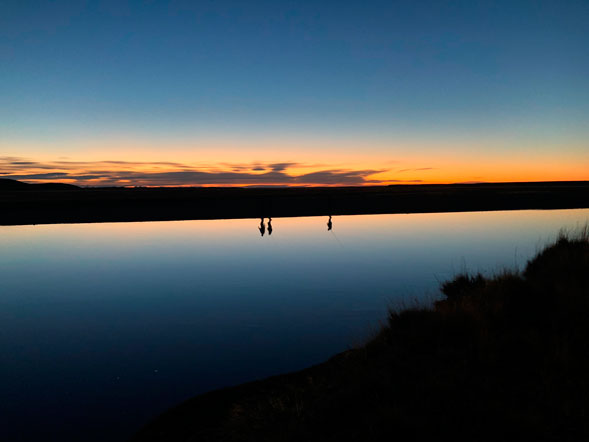 IR AL DESTINO