Trip Overview
The Lodge is ideally located on the stunning shores of Quebec's Gaspé Peninsula, and the guides are specialized in sight fishing for Atlantic Salmon on some of the world's clearest rivers. There are many ways to travel to the Lodge, the closest airport is located in Bonaventure, QC, about 10 minutes from the lodge. The airport is served Monday to Friday by a local charter. This flight requires an overnight stay in Montreal. Air Canada provides daily flights from Montreal to Gaspé, QC and Bathurst, NB. The Lodge is a two-hour drive from both Gaspé and Bathurst. You can either rent a car or hire the transfer in/out to the Lodge. The weather on Quebec's Gaspé Peninsula is similar to that of the northeastern United States. Summer temperatures vary from 18-30 Celsius (65-85 Fahrenheit). Water temperatures vary from 7-13 Cº (45-55 F) in the early and late seasons to 13-18 Cº (55-65 degrees F) during the midsummer months.
Package
The Lodge is ideally located to allow the guests the opportunity to fish three great Atlantic Salmon rivers from June through September. The rivers, legendary for its water clarity and sight casting opportunities, the Petit Cascapedia known for its clear picturesque pools holding big salmon and huge brookies, and the famous Grand Cascapedia where salmon in the forty pound class are not uncommon. Your days on the river are enhanced by the experience and knowledge of expert guides who have fished these waters for years and know where to put you over fish. The experienced guides are among the most respected in the sport. Their profound knowledge and dedication provide the ingredients necessary for a great trip. Whether you are a beginner just learning how to cast or an experienced fly caster seeking to perfect your skills with a single-handed or spey rod, our talented guides will take care of your every need.
Season dates: June 1st to September 30th. Packages include all meals, lodging, fishing and guides. All rates are subject to taxes of 12.9 per cent (GST plus QST). The fishing programs are for 3, 4 or 7 days fishing.

Tackle and Flies
Rod, reels and lines: 9 or 9 ½ - foot fly rods; fast or extra fast action. Spey rods if preferred; a reel with an adecuate drag system capable of holding 150 yards of 20 lb backing. Weight Forward or Shooting tapered fly line; sinking lines; slow intermediate sink for early and late season and high water conditions. Leader material from 6 lb to 15 lb test.
Fly patterns: Green bombers; Brown Bombers; White Wulff ; Grey Wulff ; Canuel ; Lady Hazel ; Tuck Bug ; Whiskers; Silver Rat; Yellow Cosseboom; Rusty Rat; Black Bear; Green Highlander; Lady Amherst ; Butterfly ; Blue Charm ; Green Machine; Undertaker; Green Rat; Green Stonefly; Grey Ghost; Black Dose. There are thousands of Atlantic salmon fly patterns. Those listed above are among the most productive and effective for our rivers. While hook size depends greatly on the water level, we recommend sizes# 4 to # 12.

For your convenience, there is a small pro shop at the Lodge that is well stocked with flies, leader material, fly lines and many other fine fly-fishing products.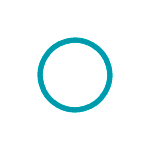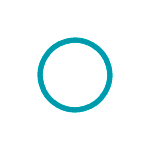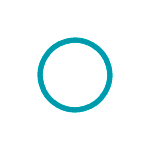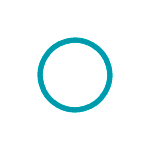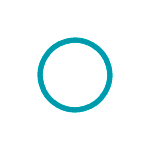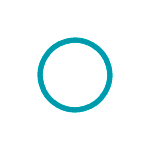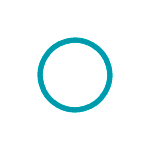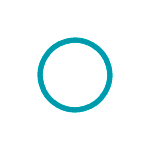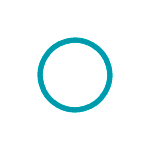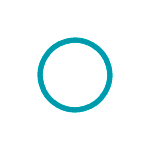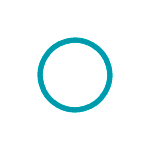 Image Gallery
Click on any image to view the whole gallery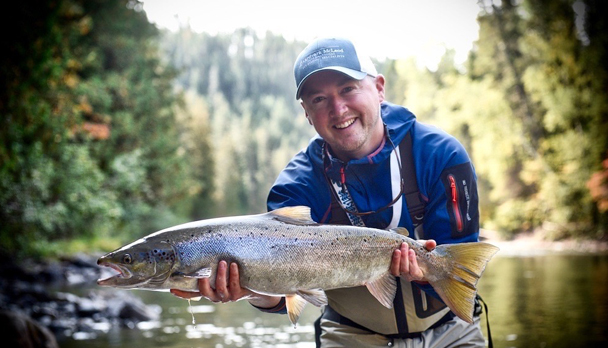 Testimonials
I am back home now, after spending such amazing days ...
Daniel,
I am back home now, after spending such amazing days in the Lodge, in Cascapedia river, Canada.
I´m sending some pictures of the two salmon I fished. One weighed 20 pounds and the other one, 40. Although it doesn´t seem a lot for 4 fishing days, I am more than satisfied with this result; I had some more strikes which were not successful.
Fishing these Atlantic salmon has proved to be hard task. They don´t feed during their stay in the river, so the only way they would take the fly is by irritating them.
I saw hundreds of salmon in the 3 rivers I fished, Grand and Petit Cascapedia, and Buonaventure. It is amazing to cast your fly to a school of 30 to 40 salmon " all of them huge " and see how they simply ignore every attempt. But that´s the way it is with these fish. It´s only a matter of patience; casting to different depths with different flies, we might succeed in tempting one of them to take the fly. And that is heaven!
Daniel, I really appreciate the fact that you tempted me with this trip. If you hadn´t told me about it, I would have never got to know this place.
Please, say thank you to your wife, and let her know everything was perfect (the flights, the hotels, etc).
Keep in touch!
A big hug,
Oruga
Dr. Roberto Gentili