April 2018

It's been one of the best seasons in the Ibera Marsh, the fishing was simply spectacular. Up and down the Corriente river gave wonderful results in January. In one day among 3 skiffs a total of 106 dorado were landed. The same month some of the best fish were around 18, 17 and 15 pounds.
The Marsh also shined this season, going further into the jungle to untouched areas, proved to be very productive. During an extended morning session 2 anglers landed 60 dorado, mixing it up with mouse patterns, streamers and sinking lines.
The rainy season came later in the summer than usual. But by the beginning of March nature crashed fair-weather party with fanged lightning storms and ferocious winds. Water level started rising. Water temperatures began dropping. And little by little the fishing became more challenging. Although there was still decent action at times, there were a few complete write-off days.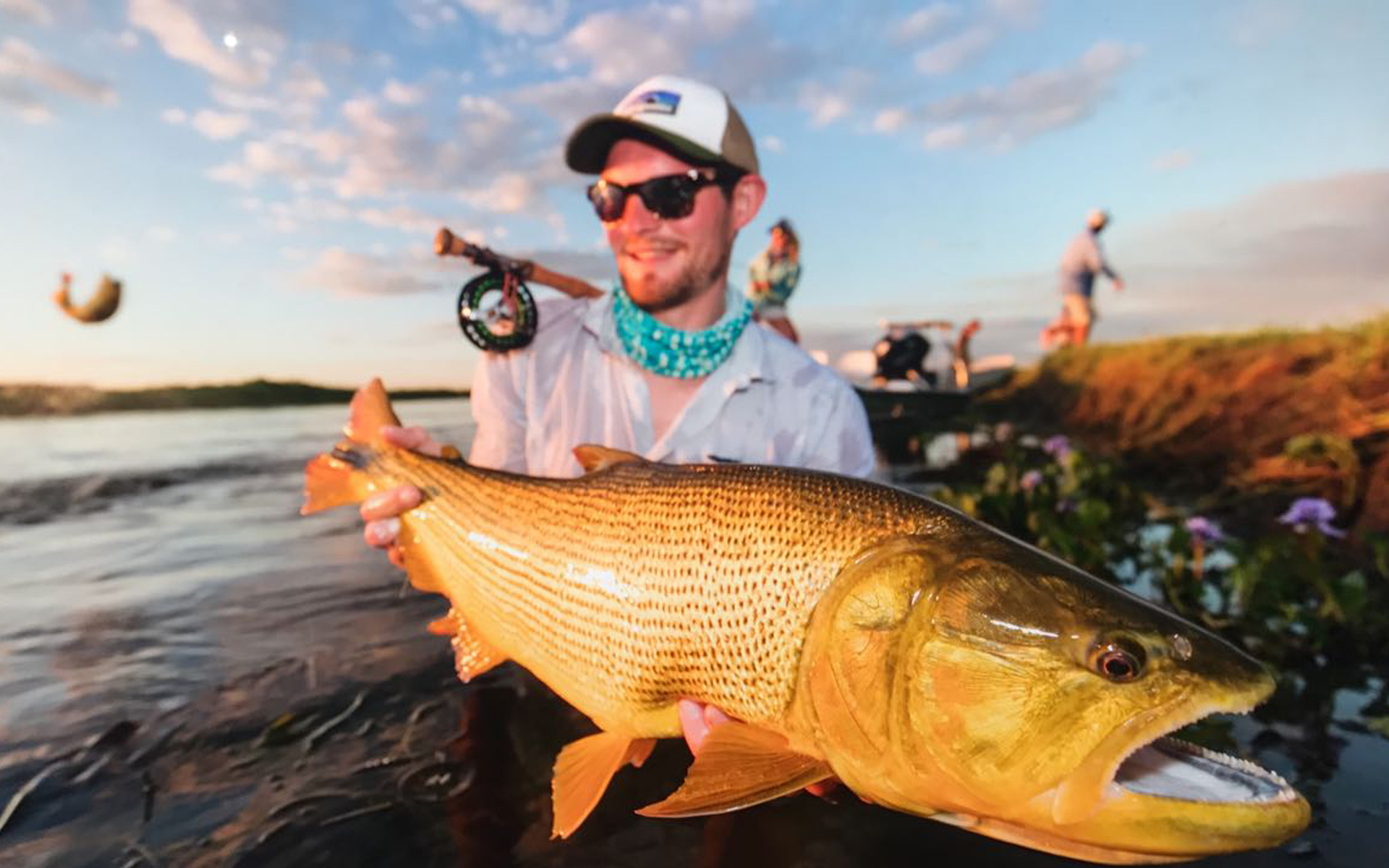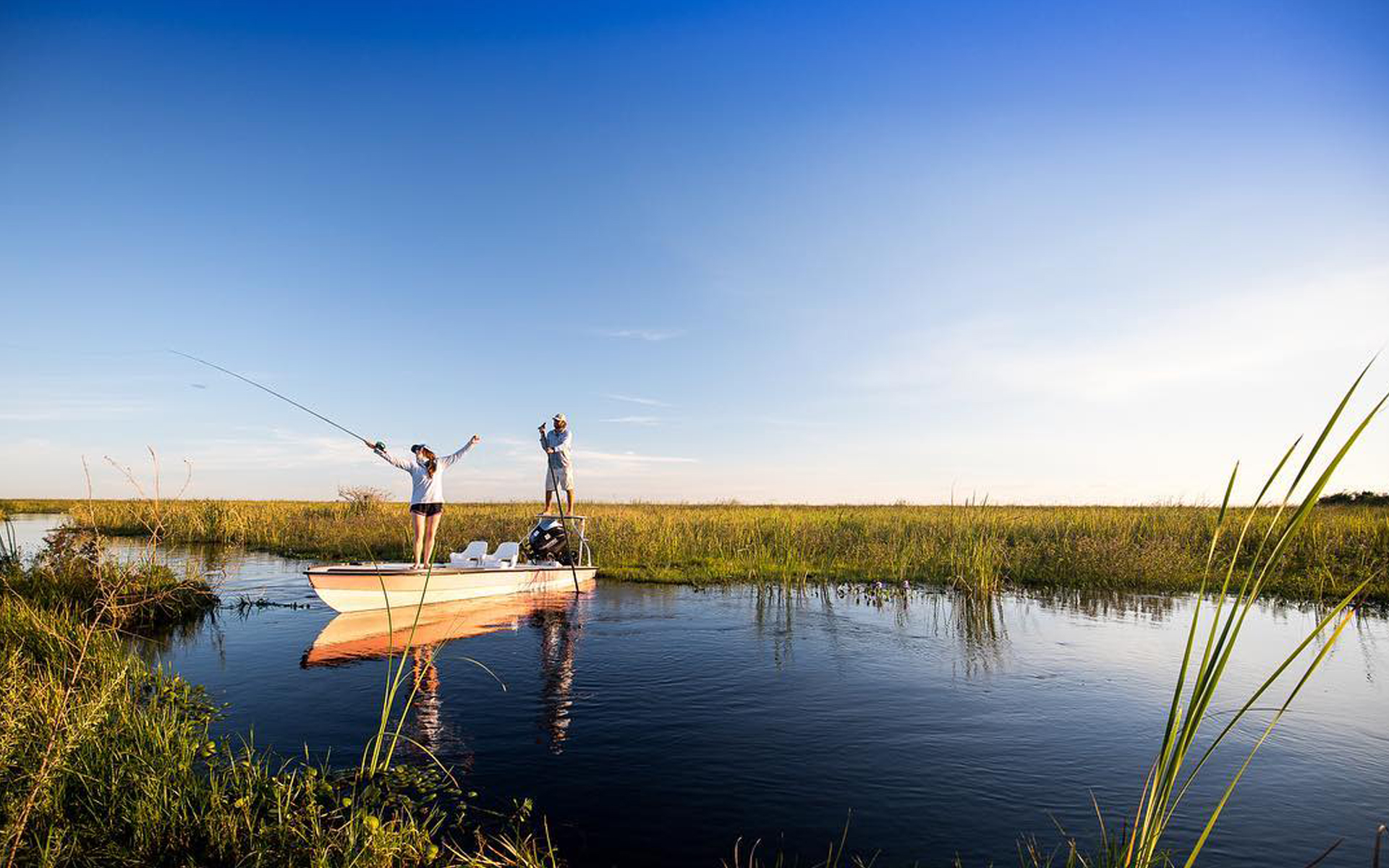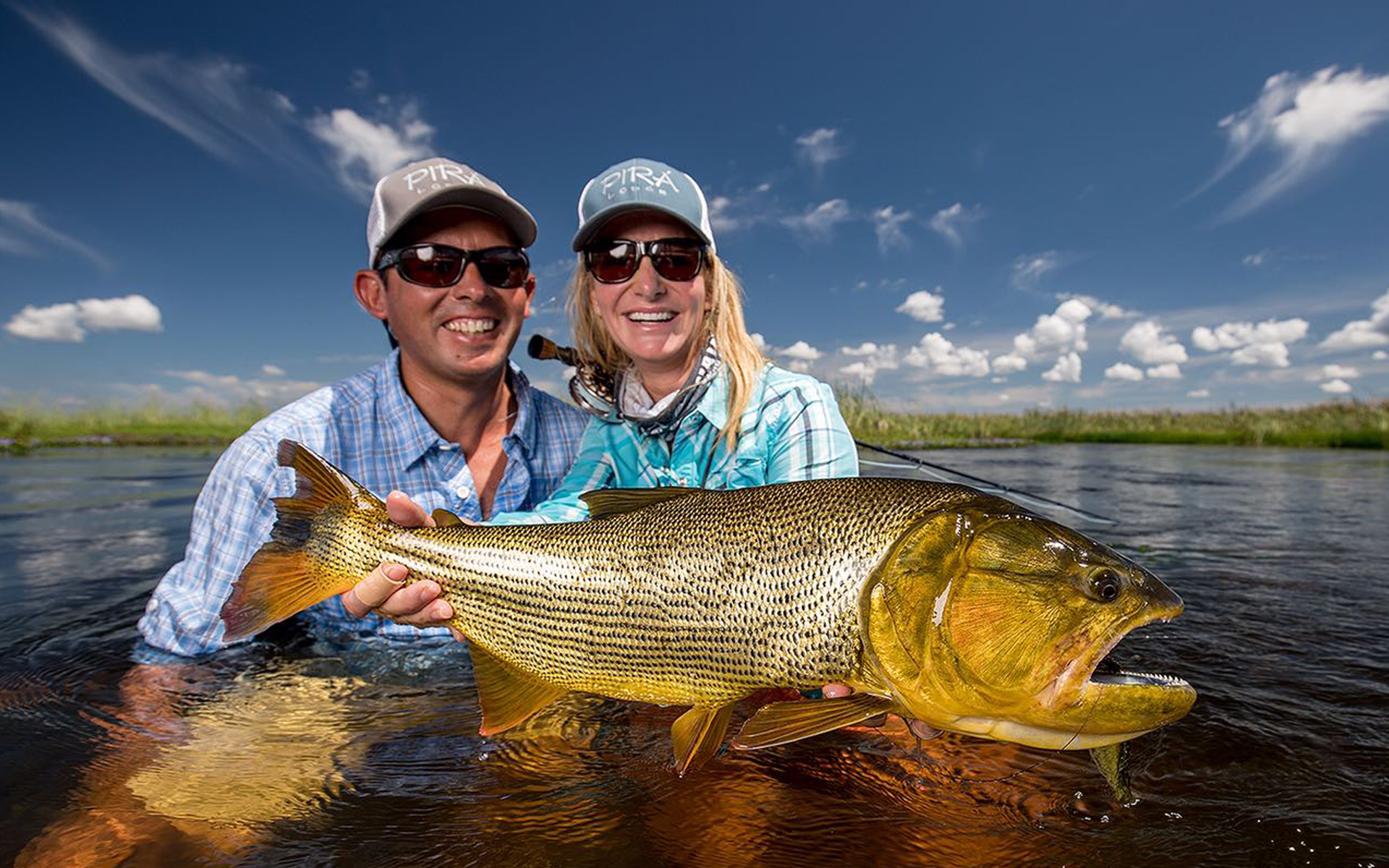 GO TO FLYFISH DESTINATION