For many years I've been hearing about golden dorado fishing in jungle rivers. I've also herd that there was a place in the bolivian jungle, in the rivers born in the Amazonas, big dorados could be fished on fly. This place really exists and it's called "Tsimane". It's an operation that combines 2 lodges and also the possibility of two headwaters camps all in the natural reserve called "Isiboro Secure" home to thousand of rivers, streams and hectares of jungle.

During the the second half of October, a group of friends, close people and I gathered in Santa Cruz de la Sierra, Bolivia, to catch a small airplane all together and headed to the "natural reserve".
We landed on grass and at the end of the strip there was a mid sized hut, as "airport". The guides from the first lodge -Secure Lodge- were waiting for us and had the company of almost 20 chimane kids to help us with the luggage, equipments and supplies. From the airport to the lodge went in big wooden canoes (carved trees) with an off board engine.
The lodge has a typical tropical style, thatched roof, wooden walls, windows without glass but with mosquito net and nice rustic curtains. Cabins are comfortable and spacious.
We arrived around midday for lunch and had the afternoon free to prepare equipment and get to know the lodge pools and fish them as well.
The three following days were exclusively for fishing, with a professional guide and a motor engine wooden canoe each 2 anglers. Each group had a different river section every day, having an area exclusively for their selves. There's no doubt exclusivity is a positive condition when fishing, but the negative part is if you liked a spot you fished one day so much, there's no possibility in returning the next days. Our fishing experience during the first 3 days was good, but still expected a bit more. Though, the fishing average per rod was 3 or 4 fish per day, 90% being golden dorado between 7 lbs and 17 lbs and some pacu between 9 lbs and 18 lbs. The fourth day we transferred to the second lodge Pluma Lodge, 50 km far from the first one, but with no direct access; we traveled via canoes, plane and finally 4 x 4 (Kawasaky mules). From the moment we arrived to Pluma I strongly felt we were going to have a blast fishing. While having an appetizer in the lodge deck, we could see right in front of us a bloody dorado hunt going after sabalo. We could see their strategy of cornering the sabalo in the cost so during the attack they had no other place to escape! That same afternoon we had free day so we fished by ourselves in the lodge pools. The fishing grew in both quantity and quality, and named the really big dorado of more than 22 lbs; "cows". All of us landed per day 4 or 5 dorado of which 2 were "cows" and we could also fish nice pacu.
The 9 hour fishing days, stopping for lunch in the shore, were exhausting. The hot weather, humidity, the wading and walking through rocks left us really tired when the night arrived but happy as well.
The appetizers and meals were top level with excellent cooks in both lodges.
Finally, after a great fishing experience we had to return - each of us to their own country but with the happiness of having fished in such a heavenly place, so wild, virgin, full of golden dorado and pacu, with an amazing landscape and a human company with good energy and very professional.

Before finishing I have some reflections I would like to share with the people that are planning to visit this place:
First - Though there are lots of fish, a precise casting is always favorable for a better fishing. I suggest before going to Tsimane practice the casting.
Second - In October the weather is very hot, there's a lot of walking involved in and out of the water; so it's important to be in shape.
Third - Surprisingly there are no mosquito! Apparently the water pH doesn't let them reproduce.
Fourth - The guides are from many nationalities; argentinean, australian, south african... experimented, professional and nice people.
Last reflection - If you're looking for golden dorado fly fishing and want to immerse in an adventure from the very beginning to step on the plane, then Tsimane is your place.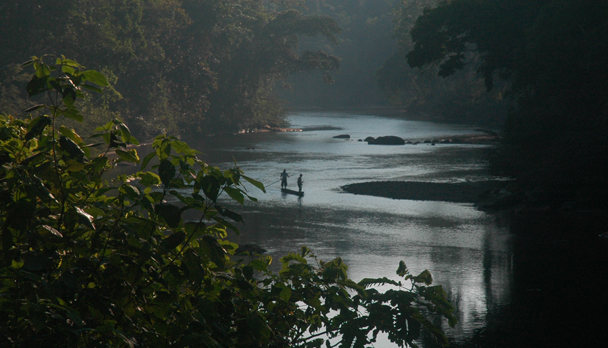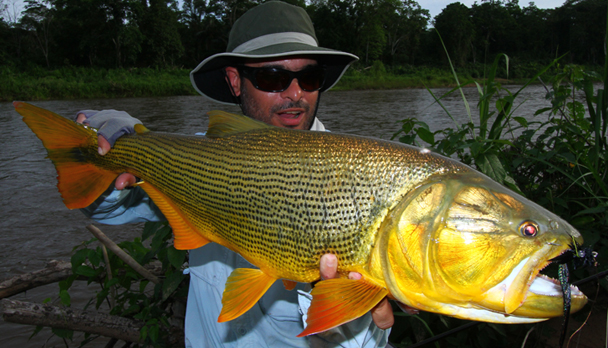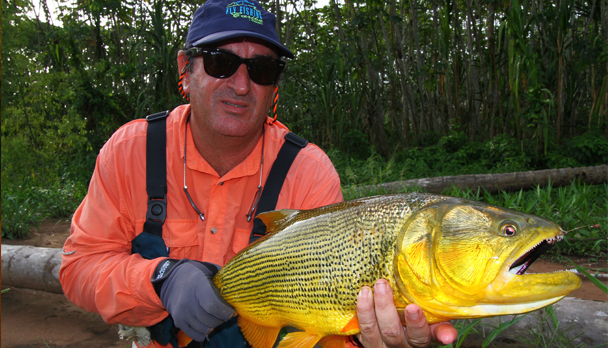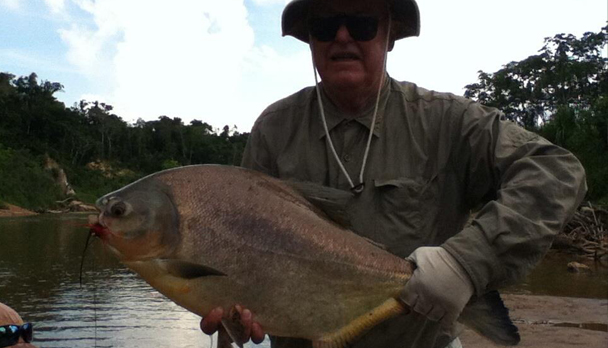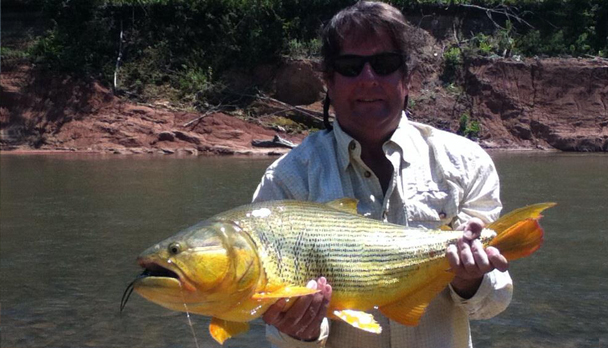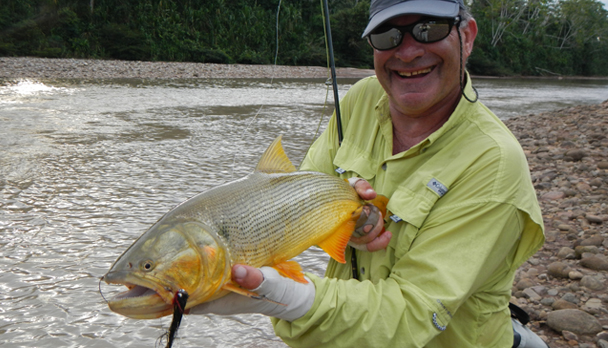 GO TO DESTINATION: TSIMANE