The Rio Grande flows from East to West, from the Andes to the Atlantic Ocean, through 44 miles of Argentine territory. It became the most productive sea-run trout fishery in the world. Built in 1983, Kau Tapen lodge was designed to offer rods maximum comfort during their fishing trip, as well as easy accessibility to the pools.
Trip Overview
The lodge is located on the banks of the Rio Grande, in Tierra del Fuego, Argentina. The Rio Grande became the most productive sea-run trout fishery in the world. However, trout numbers fluctuate with the sea conditions; tides, water levels, and a host of other natural factors.

The Rio Grande flows from East to West, from the Andes to the Atlantic Ocean, through 44 miles of Argentine territory. The landscape of Tierra del Fuego is reminiscent of Wyoming or the Scottish flow country. It is a sparsely populated wilderness. Large sheep farming estancias share this land with herds of wild llama-like guanacos, red foxes, and condors.

Guests fly into Argentina via Buenos Aires, staying overnight and making some tourism during that day. Arrival day at Kau Tapen is set on Saturdays, so the following morning guests depart Buenos Aires to fly to the south. Commercial airlines fly from Buenos Aires to the airport of Rio Grande (3 hour flight), where you will be met by a lodge representative. The transfer from Rio Grande airport to the lodge is in 4X4 and takes 1 1/2 hours. On arrival at the lodge, guests are welcomed with cocktails and the entire Kau Tapen staff.

The Sea trout season runs from November to mid April. December and January are the warmest months, and traditionally the windiest. The sun can be strong during the day, but the wind chill factor makes the use of protective gear necessary all season long.
The sea-run brown trout complete the yearly migratory cycle of salmonids, spawning during the summer months in freshwater. Salmo trutta trutta remain in the river for a period of time which ranges between 1 and 4 years until their first migration to the sea, where they will feed and grow for about 6 months before their first return to freshwater, weighing approximately 6lbs. A trout which has completed 4 cycles of returning to freshwater can weigh over 20 lbs. The frequency with which they return to freshwater is also an indicator that the fish face very few threats. Whilst also providing a very real example of the benefits of Catch and Release.
Package
The package includes transfer in/out Lodge-Rio Grande airport. Accommodation, all meals and beverages and exclusive fishing in the banks of the Rio Grande in the own property. During the fishing days, guests will leave the lodge around 9 o'clock after breakfast, fishing till around 1 o'clock pm. Following lunch and a siesta, guests return to the river between 5 and 6 o'clock pm and fish until dusk, and dinner is around 8 pm. Fishing hours will change slightly depending on the time of year.
Kau Tapen has a team of experienced, professional international guides. They are all English speakers, and will be able to offer tips on how to best fish each pool, fly choice and presentation. Guides will transport you to the river in comfortable 4WD vehicles all are equipped with rod racks, first aid equipment and VHF radios.
Tackle and Flies
Rods
Single-handed rod # 8 Wt or # 9 Wt , 91/2 or 10 foot. Two handed rods are increasingly popular and allow anglers to cast a comfortable line with less effort, particularly on windy days.13 to 15 feet for a 9-11 Weight line.

Reels
With a strong, smooth drag is a must. Reels (and spare spools) should have capacity for the fly line and 100 yards of 20 pound backing.

Lines
Weight forward fly lines are generally used on the Rio Grande. Floating lines are typically most useful in low water conditions and during early morning and evening hours. Also a sinking shooting taper is very important. The Teeny T-200 and T-300 lines have proven to be excellent.

Leaders
Sea trout aren't particularly leader shy. For floating lines it's good to have knotless tapered leaders from 9 to 12 feet with 0X tippets.

Flies
Basic working fly list:
Collie Dog tube flies (31/2 -41/2" long, both aluminum and copper bodies, with hard plastic tubing and #4 wide-gape hooks).
Bunny leech, Zonker, Woolly Bugger (black/olive), articulated string leech types, with electric blue flash, on #2-4 hooks.
Peacock (now a staple on Rio Grande, tied on #2-4 hooks).
Girdle or Yuk Bug rubber legs (#4-12).
Bitch Creek nymphs (orange and black for preference, #4-12).
Bead head nymphs (Prince, Hare's Ear, etc. #10-14).
Traditional Atlantic Salmon Flies
Bombers or other waking dry flies (natural deer hair, black& green on #4-8 hooks), for use drifted or with a Portland hitch.
Include 11/2 2 inch tube flies if you have them, as tubes can be very effective on the Rio Grande.

Note: Larger streamers should be weighted and all should be tied on heavy hooks with good gapes. Treble & Double hooks are not allowed on the Rio Grande.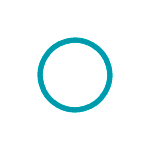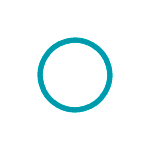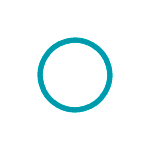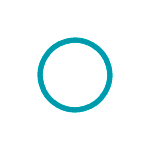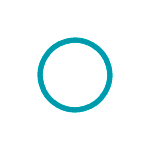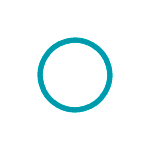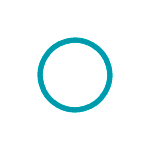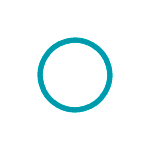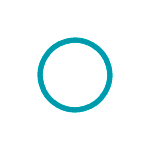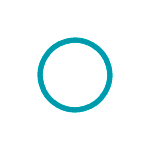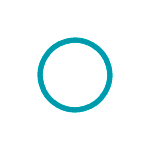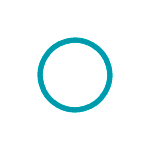 Image Gallery
Click on any image to view the whole gallery