Testimonials
Best trip to Cuba
After a week of hooking 39 tarpon and landing 22 I am exhausted! In total, more than 330 tarpon were hooked during the week, fantastic! Aided by low winds and the sun giving good visibility on the flats most of the fishing was "sight-fishing".

Staying onboard the Avalon Fleet I Yacht was comfortable, exquisite food and competent staff made our stay second to none. Moreover we found schools of big bonefish, casted for permit, landed both seabass (pargo) and barracuda. All in all a great week!

Also a big thanks to Daniel for picking a good week for fishing an insuring that everything ran smoothly. For probably the best fishing for tarpon in the world, go to Isle of Youth!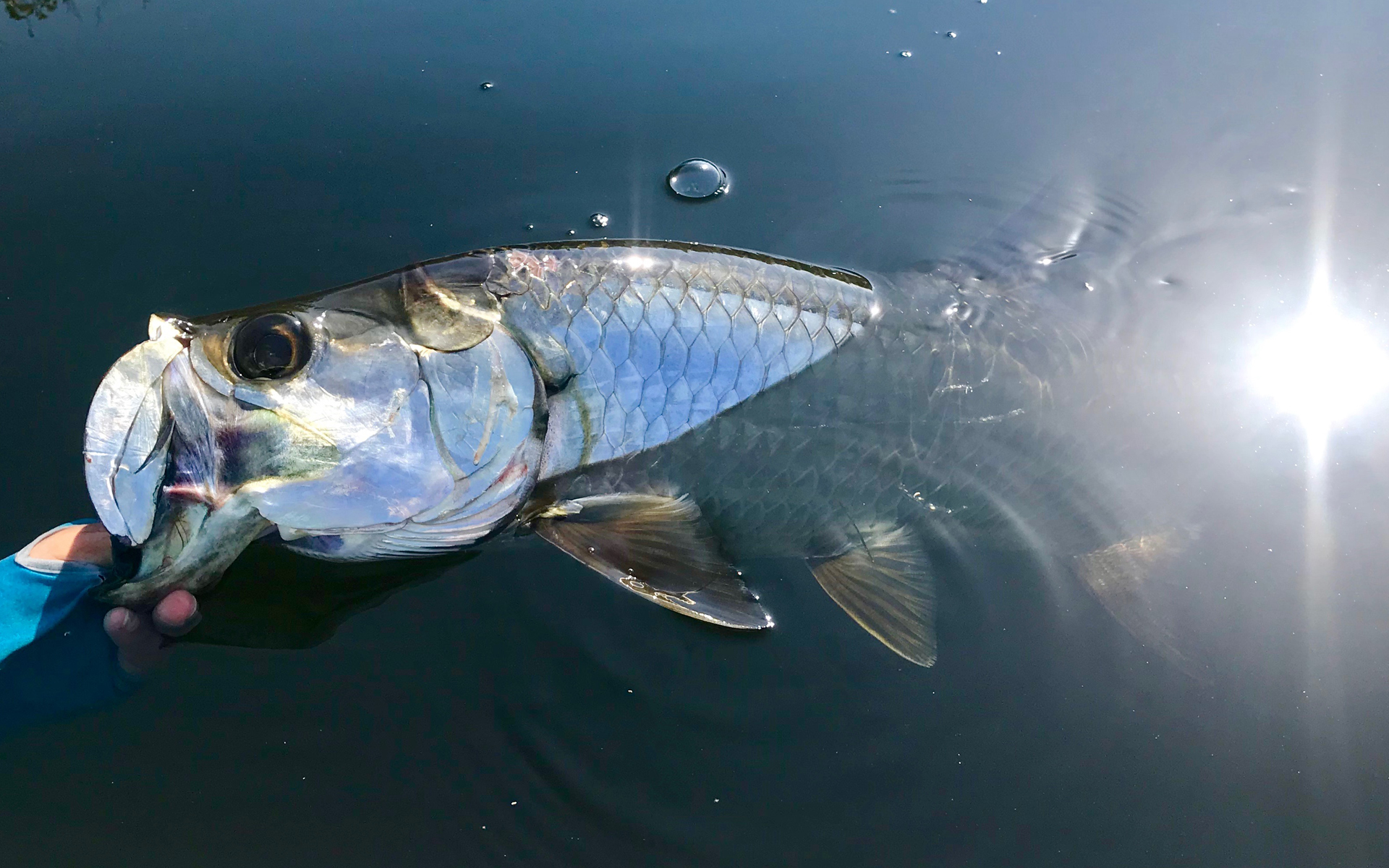 Great fun!
Hi Daniel,

We had a really nice trip.  The pre-fish tour with Myra was outstanding. We got a great view of Cuba and her organization really removed the complexities. 
 
The fishing was excellent as well. We had a mix up at the domestic airport as the Avalon rep still had an old name on the list (Davison) and didn't have Sambrillo but we worked that out. The crew was excellent. Great food, super service. We enjoyed all the guides. I was looking forward to fishing with Reinier or Landy but they ended up with the Argentines.

I'm not sure of our fish count. Not as good as yours but even beginners caught fish. Attached is a shot that one of the Argentines got on our first day. I lost this fish in one of the narrow channels. Into and out of the mangroves, 100+ yards backing, etc. Guide estimated over 100 lbs.
 
Great fun!
Keep me posted on the trip week. I'm going to ask around the group.
 
Dave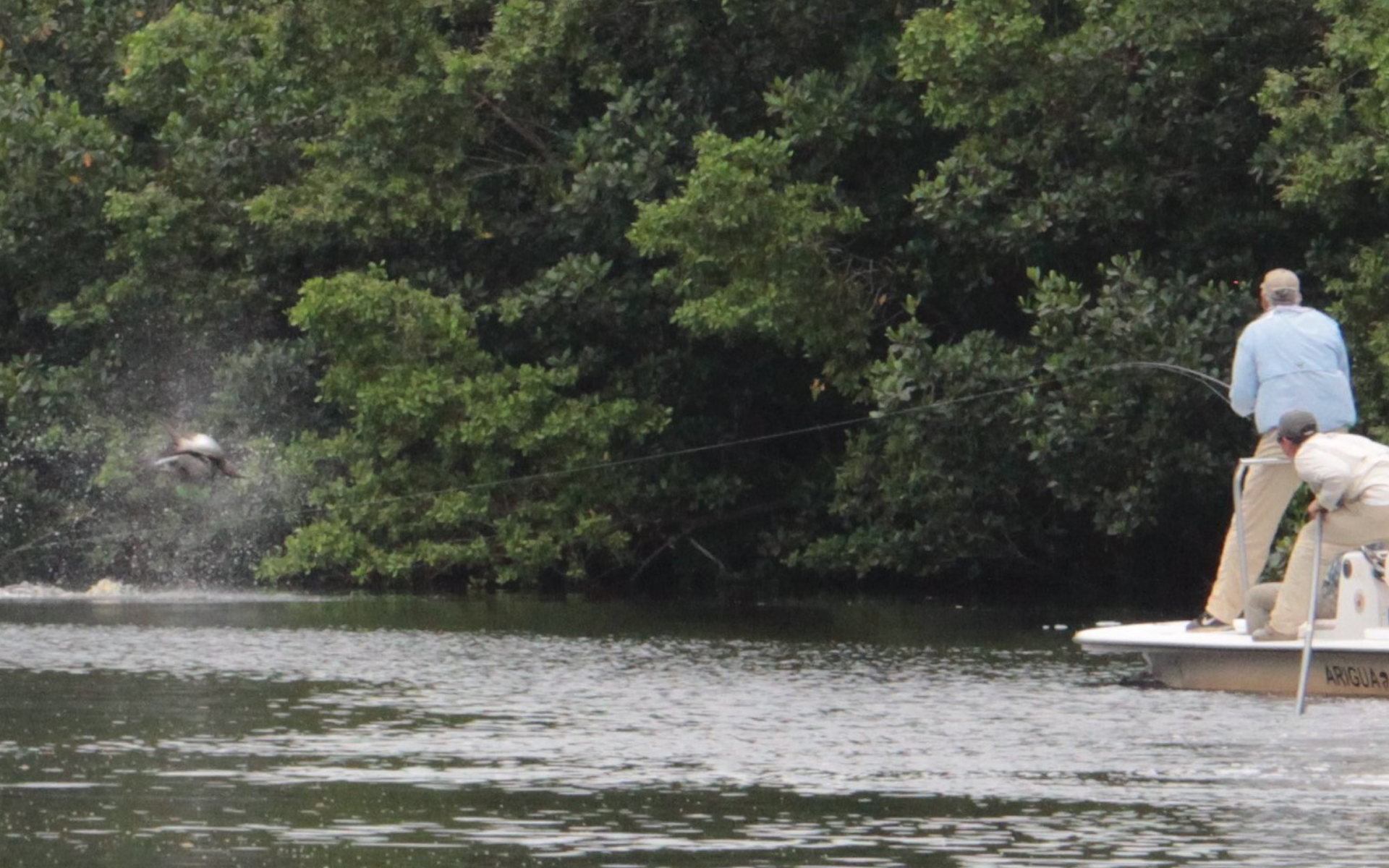 Will repeat ASAP!
Hi Daniel, I must say the trip was awesome, the fishing, the weather, the organization, the on board service is excellent, the guides always well disposed and committed with the angler to fish and not to mention your effort for making things go well and smooth.
Even though I was able to fish many species in this trip (bonefish, jack, cuda, snapper) the tarpon fishing is unbeatable, the adrenaline once hooked these beasts is difficult to compare with other species!!!

Overall everything was perfect and very thankful for this amazing fishing week. Will repeat as soon as I can.

Best,
Sebas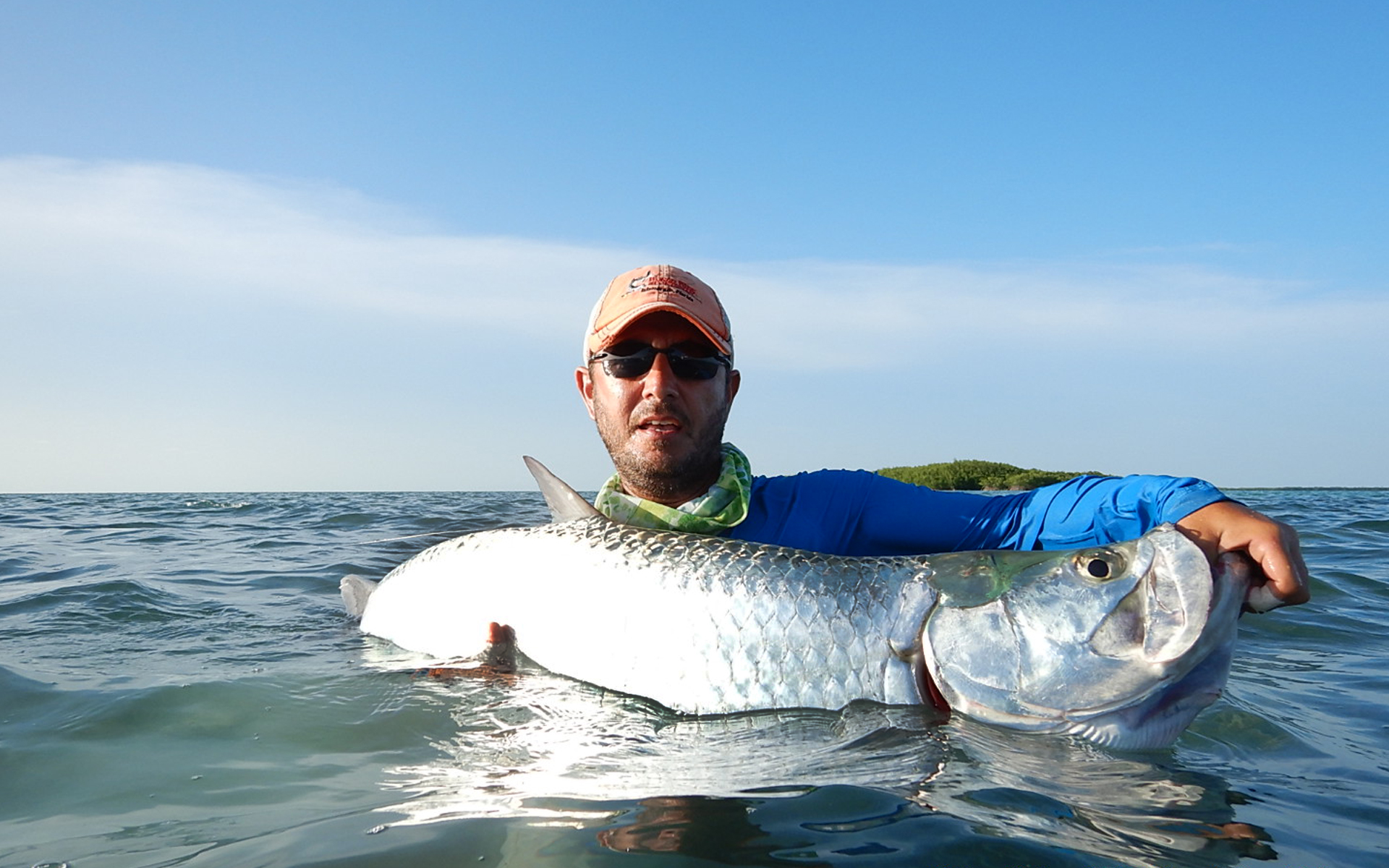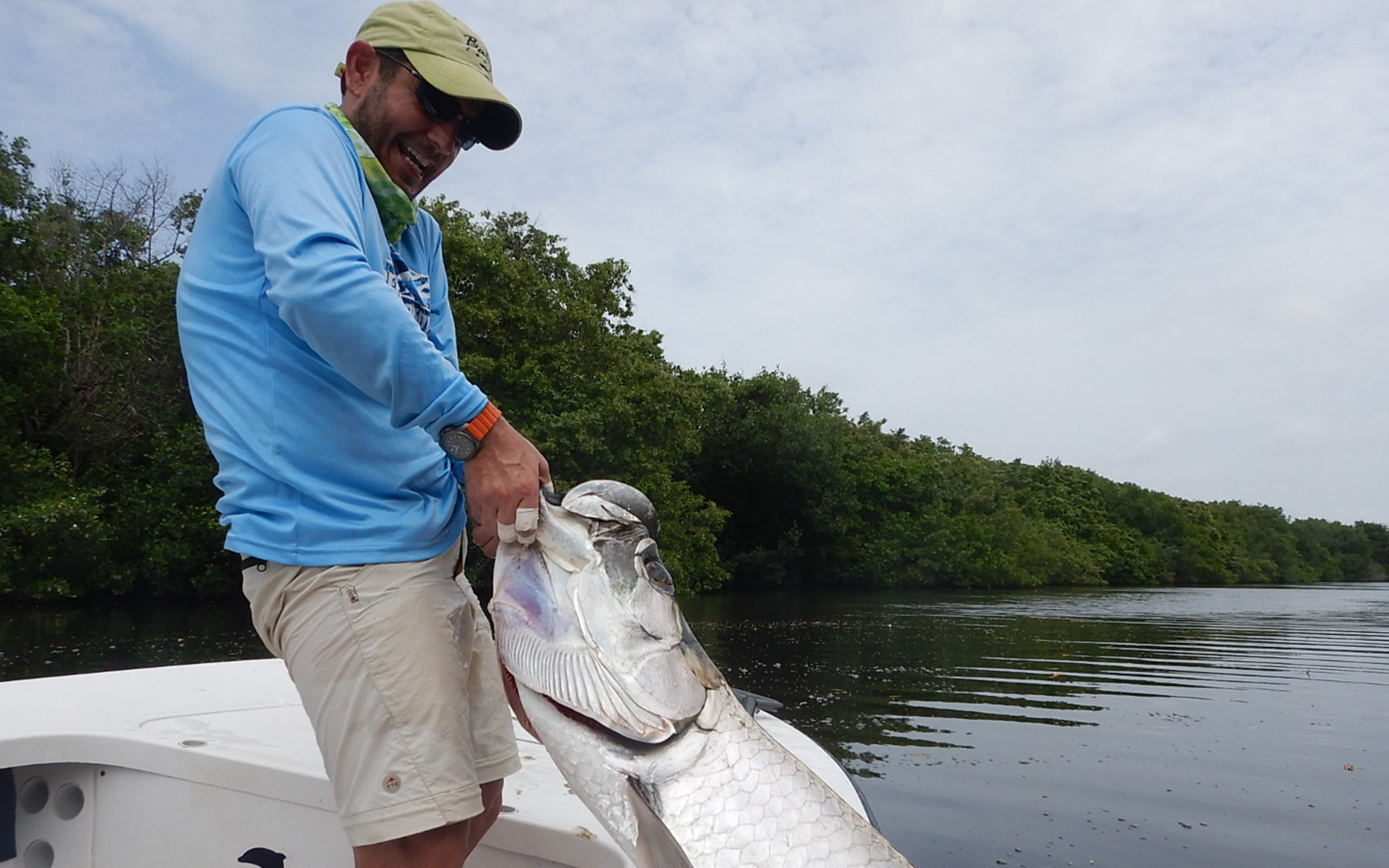 Very thankful!
On board AVALON FLEET I

As every year, this past April with a group of 12 friends enthusiasts of the fly fishing, we traveled to Cuba. More specifically to Isle of the Youth which awaited us with sunny days and plenty of fish. We had enough tarpon, bonefish and other species but the best part of the trip was the good vibes and companionship among the group, sharing the same passion for fishing. All this is possible thanks to our families and also to Daniel and the team of Fly Fishing Caribe always delivering a good trip and excellent service.
 
Roque Barboza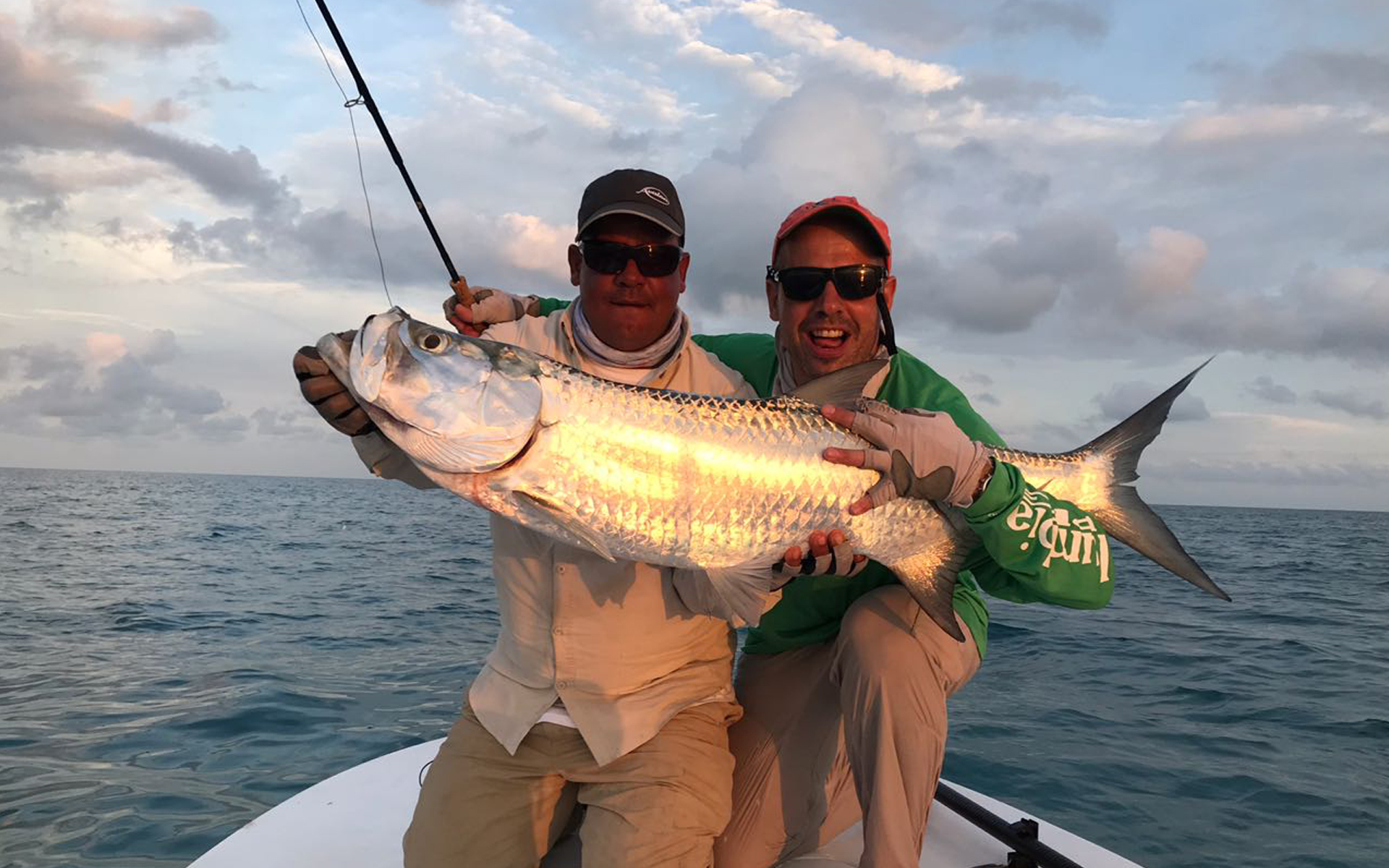 Trip of a lifetime
Dear Matias,
Just wanted to thank you for setting up such a wonderful trip for Chick and me, everything was just outstanding. The boat, the guides, the crew and the people who met us at the airport were most friendly and did everything to make our stay perfect.

I must add that the food and accommodations on the boat were truly unbelievable. When you have lobster everyday with options for fish, chicken and pork what more could anyone ask for.

Our guide Reinier was truly the perfect guide, spending time each day to help set us up on fish, without his tutoring it would have been a totally different experience.

Again, thanks for everything, it truly was a once in a lifetime fly fishing experience. We hope to return someday soon.

Best,
Bob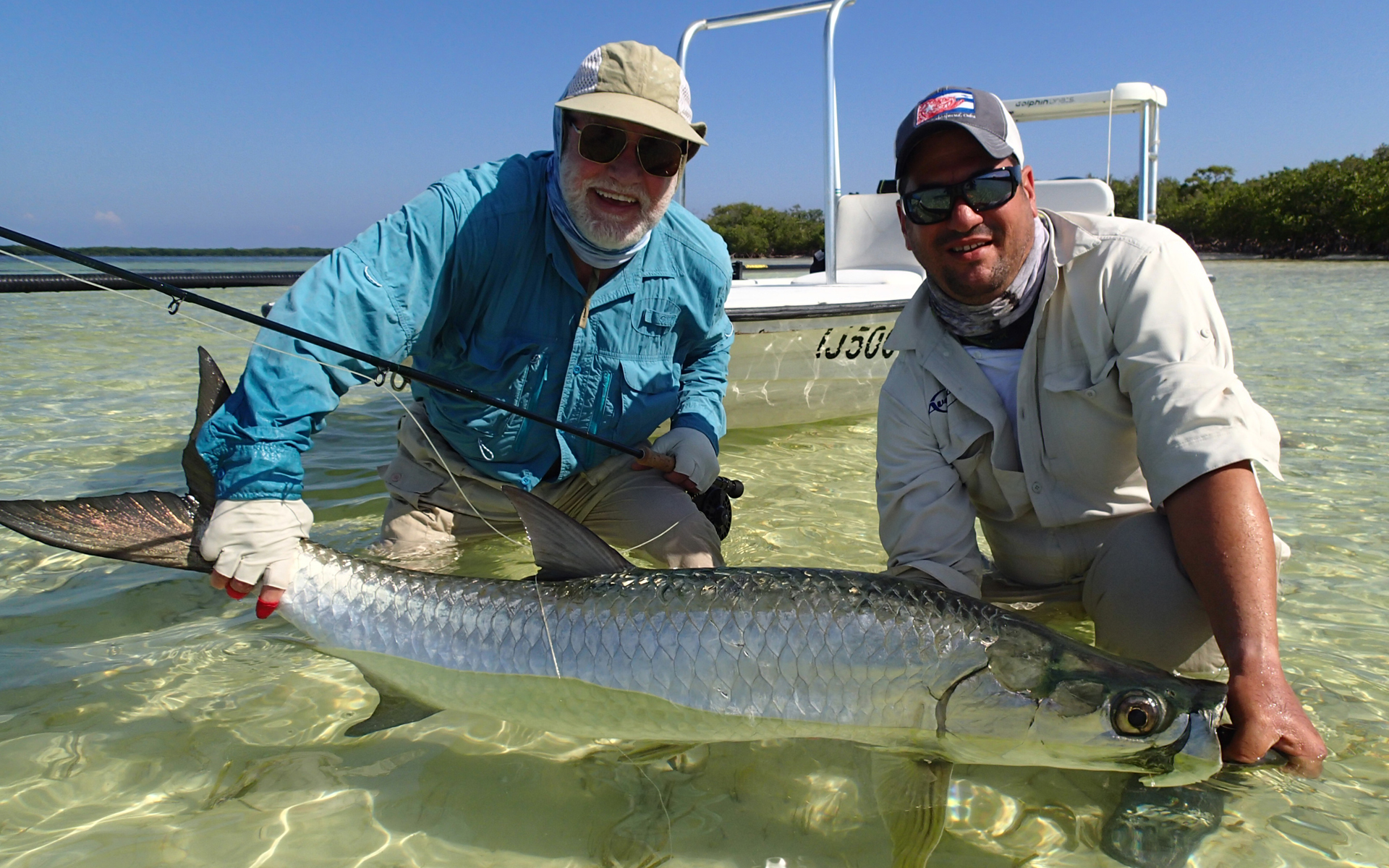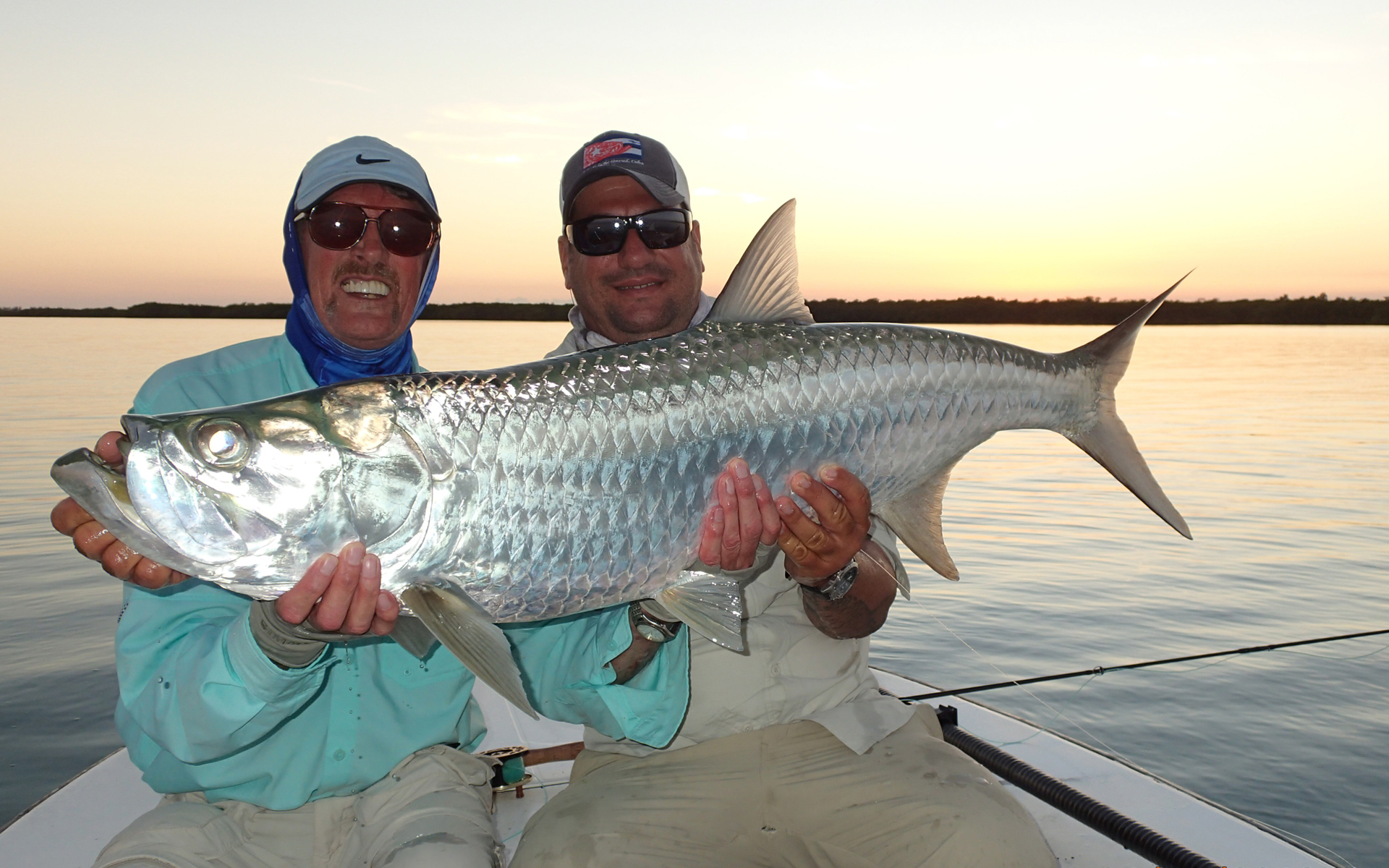 Ojalá pueda repetir / I wish I could repeat it!
Isle of the Youth PEROLA, June 2017

The program is very interesting, especially for me since it was my first experience fishing on the fly in saltwater.
We fished a lot, amazing the tarpon and much fin the bonefish. The yacht very comfortable and impeccable, captain and staff excellent and all guides were experimented and did their best to make us have a successful day. My friend and fishing partner Alberto Goyenechea, and the other fishermen closed the experience circle to perfection.
Daniel's organization was outstanding. I wish I could repeat the experience.

Just spectacular _ Simplemente espectacular
Dear Daniel,

I wanted to tell you that our fishing trip was spectacular. The fishing was great and the service in the Perola yacht was unbeatable, the guides worked hard to make our days the best possible.

It's been 7 seasons that we travel to the Isle of the Youth and I must tell you that this year was the best fishing of all. We landed many tarpon of around 44 lbs and 3 of 88 lbs, without counting the ones that couldn't be landed on the skiff. An amazing trip!

Thank you very much for all the organization.
Best regards,
Oruga.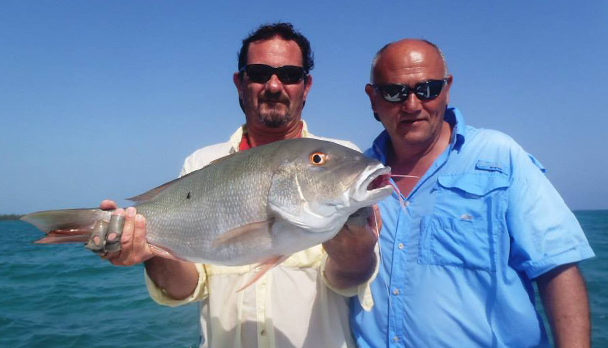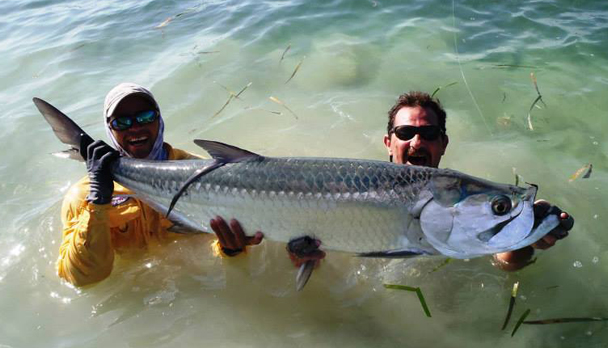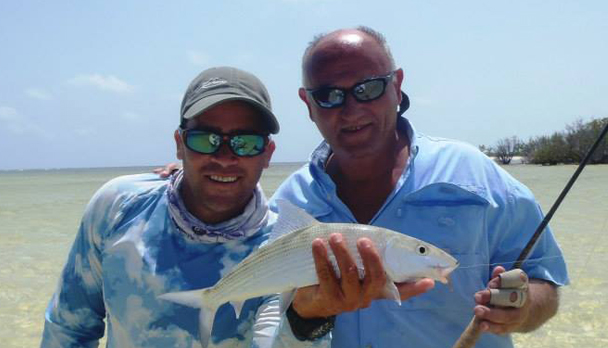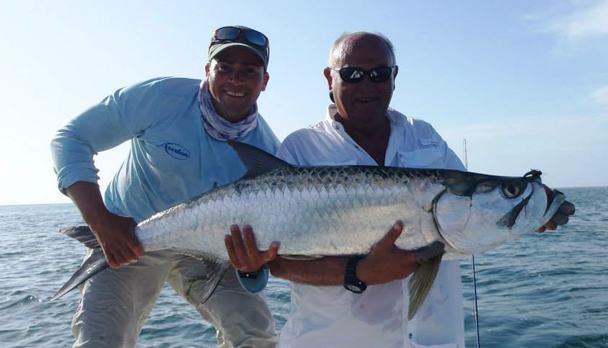 PEROLA YACHT: surpassed expectations!
Dear Daniel and Martina,

We had always dreamed of having the opportunity to be on a Mother ship and fish by day on a skiff. The Perola surpassed our expectations. We loved the experience: Great food, great company, lovely surroundings, awesome guide. So sweet to catch tarpon in such a beautiful place. Every day was new and exciting. We will definitely come to Cuba again.

Everything was perfect at Isle of the Youth (Cuba)
Hi Daniel,
Everything was perfect at Isle of the Youth. Very good people, good fishing and the best fishing guide, Manolo. The fishing was beautiful, on sight all the time by the way. It was very windy for sailing, but we managed. I enjoyed it a lot.
A hug,

We had a great time in Isle of the Youth
Daniel,
Thank you so much for setting up our trip to IDJ. We had a great time and were so happy to have all the opportunities to hook, jump and land Tarpon. IDJ is a wonderful Tarpon destination, with excellent guides, good service at the lodge, and a wonderful manager. We were very impressed with the organization and attentiveness to the fishing, lodging and every need we expressed. Despite the weather being a bit windy everyone on our trip had chances to land giant Tarpon! Our boat had tarpon everyday, sizes ranging from 25lbs all the way up to over 100lbs, incredible! We are excited to try another Cuban Fly Fishing Trip with FlyFishing Caribe!
Thanks very much and I hope your next week is more fruitful.
Chris & Shauna
We spotted many big size tarpon in Isle of the Youth (Cuba)
Dear Daniel.

I'm sending some pictures of the fishing week in IDJ.
The fishing was very good despite the windy days. We spotted many big size tarpon.

The guides put their effort into looking for alternatives to the wind, allowing us to get good catches. We caught (landed and photographed) many tarpon weighing between 40 and 60 pounds. Of course we lost many other hookups due to the fierceness of these fish and our lack of expertise.
The best thing that happened to my friend Eloy and me was that both of us were able to achieve a Grand Slam, while we were fishing on the same skiff on the same day. What an unforgettable experience!
We had already landed a snook each by 11 o´clock in the morning. Before midday, Eloy succeeded in hooking a bonefish and by 2 in the afternoon, both of us had caught a tarpon. Eloy had achieved his first Grand Slam and we had some celebration! I only had to catch one bonefish and I still had 4 hours to fish. I can´t describe how nervous we felt. Eloy let me have the rest of the fishing time so that I could also reach the Grand Slam. We searched for bones everywhere, but they wouldn´t show up. We sailed lagoons and every flat we could. For security reasons, the guide set the limit of 19 hrs to return.
By 6 in the afternoon, I felt really down-hearted despite the constant encouragement of Eloy and our guide Michael. At 6.55, right when we were starting the countdown to go back, 3 bones showed up 20 meters away, in a current of water coming into a flat. I cast, and we watched one of the bones following the fly without taking it. When I cast again, the bone took it. As soon as I hooked, the fish darted away from the skiff. My nerves were on the edge to collapse. The only thing I could think of was holding that bone in my hands and celebrating the achievement with my friend.
I handled it gently until I landed it on the skiff, and that was when we started to celebrate. The three of us hugged each other as if we had accomplished an amazing achievement. It was incredible having succeeded by the end of the fishing day!
Arriving at the marina, meeting the rest of our friends, the mojitos, the toasts at dinner time & all of them were very emotional moments that only those who feel the passion for the fly cast can understand.
Lastly, I would like to mention the excellent service of the hotel staff, the marina personnel, the guides and the rest of the people who were with us.
They all made this a perfect fishing trip, not to mention your organization. Everything would have been harder without your participation.
A big hug,
Oruga (Roberto Gentili)
Isle of the Youth (Cuba). The trip was fantastic!
Daniel,

The trip to Isle of the Youth was fantastic. Everything turned out perfect. The staff was always very kind and committed.

I have no words to describe the fishing. I have never thought that I'd be able to see so many tarpon everywhere and of all sizes.

We fished in total:

* 11 snook. One weighed 12 pounds and we were the only boat catching snook in the whole week.
* 56 tarpon were hooked, but we succeeded in landing 23 of them. The heaviest weighed 75 pounds ( 64 inches long, 28 inches of diameter), a 60-pounder, 2 weighing 50 pounds, 5 weighing 40 pounds&
* 47 bonefish, one weighing 6 pounds and 24 inches long and another one weighing 6,5 pounds and 25 inches long.

Our guide Manolo deserves to be mentioned too. He was an absolute genius.
A big hug and I hope to go back soon.
Sebastián Tacchino
Isle of the Youth - Cuba
Hello Daniel,

First of all, I´d like to thank you for your services, as this allowed us to get to know Isla de la Juventud.

It was a real pleasure to spend those days surrounded by so warm and attentive people. The people in charge, the chef, the waiter and all the staff made us feel at home in the Hotel Rancho.

With regard to the fishing and the guides, we can only say they were truly praiseworthy. Michael and Osmani were our guides, who were always dedicated and eager to help us land the desired and hard tarpons.

We had many strikes of giant tarpon, but our lack of experience made us miss most of them. We could also see many of them in different spots but we weren´t able to cast due to the winds or the dense vegetation, but without any doubt there is plenty of them in the island. We were able to land 40 to 50-pound tarpon, but some of them managed to escape, one of which weighed between 70 and 80 pounds.

With regard to the baby tarpon, we saw considerable amounts in different places. We hooked about 15, but we had over 40 strikes. Fishing them has proved to be fascinating.

We found bonefish too, but as they were not our aim, we didn´t make many attempts

A big hug,

Roberto Gentili (h)


Isle of the Youth - I had a great trip !!!!
Dear Daniel,
I have just returned. I had a great trip and will prepare a report with photos over the weekend and send it to you. Iparticularily enjoyed the stay at the Isle of the Jouth where I found that the fishing was challenging but more rewarding. I think that I landed about 40 tarpon of all sizes with the largest 85 to 90 lbs. I had some superb fishing for permit but no bites.
Thanks for everything.
Kind regards,
John.

Isle of the Youth. First of all can I thank you very much for organising the trip !!!!!!!!!
Daniel - first of all can I thank you very much for organising the trip in June 2007. I would encourage anyone who hadn't been to Cuba before to combine the fishing with at least a couple of days in Havana beforehand to start to appreciate the country, its history and its people. I would recommend they stay in Habana Vieja and to take a run along the Malecon at dawn to see the real fishers bringing in their catches!

The fishing itself was a great adventure. The set up is very professional and friendly, and I particularly appreciated the real effort that the guides put in to finding the fish and making the trip special. I enjoyed the varied fishing - from mangroves to channels, from flats to sandy shore - and the variety, quality, and size of the fish.

I also liked that the guides ensured that even if your flies were not right they had their own special flies to ensure your chances were maximised! As ever I learnt a lot - but know there is still so much more to tropical salt water fly fishing - and look forward to continuing my education both in Cuba and elsewhere with FlyFishingCaribe and your own advice and guidance.

It was also great fun to meet the lively spirits that are Mike and John - and the Canadians!..........

With best regards

Graham Frost