Trip Overview
Located on the north shore of the eastern province of Camaguey, the fishery Cayo Cruz and Cayo Romano is an enormous system of flats, lagoons and pristine estuaries. This marine park is 366 square kilometers in size, meaning that on the average day, each skiff has over 50 square kilometers to itself. The fishing area is virtually untouched and represents one of the cleanest and most biologically diverse ecosystems you will ever fish. The fish are plentiful and aggressive.

The flats are an inviting combination of hard packed white sand and a semi-firm mottled bottom that still provides good wading. And what a place this is for those who like to wade! The average sized bonefish is a healthy 4 pounds and during the course of the week it is not unheard of for guests to land a fish or two in the 10 pound range. Guests can expect to encounter and get shots at good numbers of permit each day, with a size range between 8 and 30 pounds. There are 4 of the 8 locations where it is possible to find migratory tarpons of good sizes.
Besides the fishing for permit, bonefish and tarpon, you will also cast for other challenging species as mutton snapper, snook, cubera snapper, jack crevalle, barracuda, etc.
The best fishing period is from April to June, but there's also good fishing from February to March and July to end August.
Package
Each morning at 8.00 hs the guides will be waiting at the marina to begin the fishing day. Depending on the guide's rotation that day, you may be heading to any number of the 6 fishing areas; from Cayo Paredon Grande in the north to Cayo Guanaja in the south, there are countless islands, lagoons and bays that will keep anglers happy and into fish. Much of the fishing takes place back towards the mainland, in and around the massive island of Cayo Cruz. The average boat run to the fishing areas is around 20 minutes. All skiffs must return to the marina at 17.30 hs.
Testimonials
Permit paradise
I don't know where to start about Cayo Cruz. The fishing Bonefish has got to be some of the best in the world averaging 4-5 pounds with multiple larger fish up to 10 pounds everyday. The Bonefish are more than plentiful and very eager giving the novice saltwater fisherman an incredible environment to learn the sport while successfully landing fish. A more experienced angler will find heaven chasing these Bonefish as well. At times fishing for Bonefish is so good it is pure chaos with doubles being the norm.

I was told the Permit fishing was possibly the 2nd best destination in the world and Cayo Cruz proved itself during my stay with Fly Fishing. Although I am a very bad Permit fisherman they are my favorite fish to chase. I had 5 Permit eat, missed 2, lost 1, broke off 1, and caught 1. My wife who is a novice also caught a Permit! I cant even explain how many big Permit there are. It is truly amazing to see the numbers of big Permit. The last day we saw some smaller Permit in schools and any angler would be happy to catch any of them but the previous 5 days I don't think I saw a Permit under 12 pounds with most being around 20 pounds or bigger. Including a 25 + Permit I lost.
We didn't fish for Tarpon very much but when we did we caught them. I broke off an 80 pounder and caught a 50 pounder and my wife caught a 40 pounder all in about 1 1/2 hours. Members of the group that were more interested in Tarpon fishing spent more time and were rewarded with Tarpon from 80-100 pounds. I should have put my Permit addiction aside to fish for Tarpon more because it was excellent Tarpon fishing.
All in all the fishing was incredible.

One amazing part about the fishing that all anglers should know is Avalon is the only company fishing this preserve. You do not see any other outfitters and you barely ever see the people in your group. I believe this is a major reason to book this trip. There are just not many places like this in the world and as a result you have a fishery with little to no pressure. For the price and compared to other saltwater destinations Cayo Cruz is unmatched in my opinion.

Our guides were excellent and the boats were well maintained and extremely comfortable. The Cayo Cruz manager, marina manager and staff did a phenomenal job. I really have to tip my hat to all the guides though. They are professional, very knowledgeable and extremely hardworking. They offered to use their flies, tied all knots and acted fast in sticky situations like when knots in fly line occur with fish on. Excellent poling and boat positioning for the best shots at fish day in and day out.

There is a new hotel across the street from the marina which will be extremely convenient. It is almost completed and I'm looking forward to staying there in 2020. It looks extremely nice and said to be a 5 star hotel which will be a phenomenal pairing to a world class saltwater destination. Like I said I can't say enough about this destination and I HIGHLY recommend this destination to anglers of all skill levels. Lastly, I want to say that I am a critic and extremely picky when it comes to the destinations I choose to fish every year. You wont be disappointed in Cayo Cruz!

Thank you Daniel Beilinson and FlyFishingCaribe for an amazing experience. We will return every year, no question!

Best,
Matt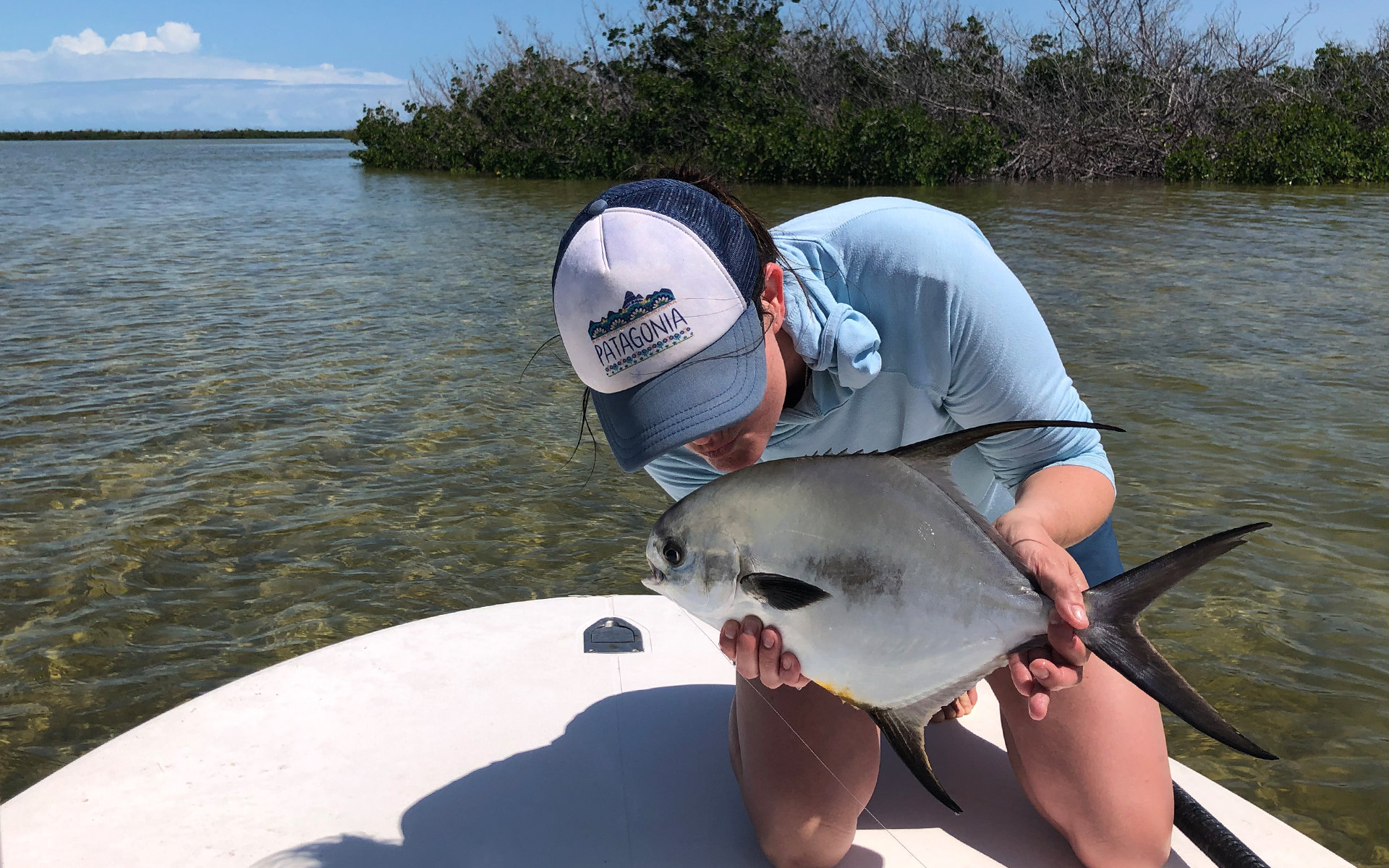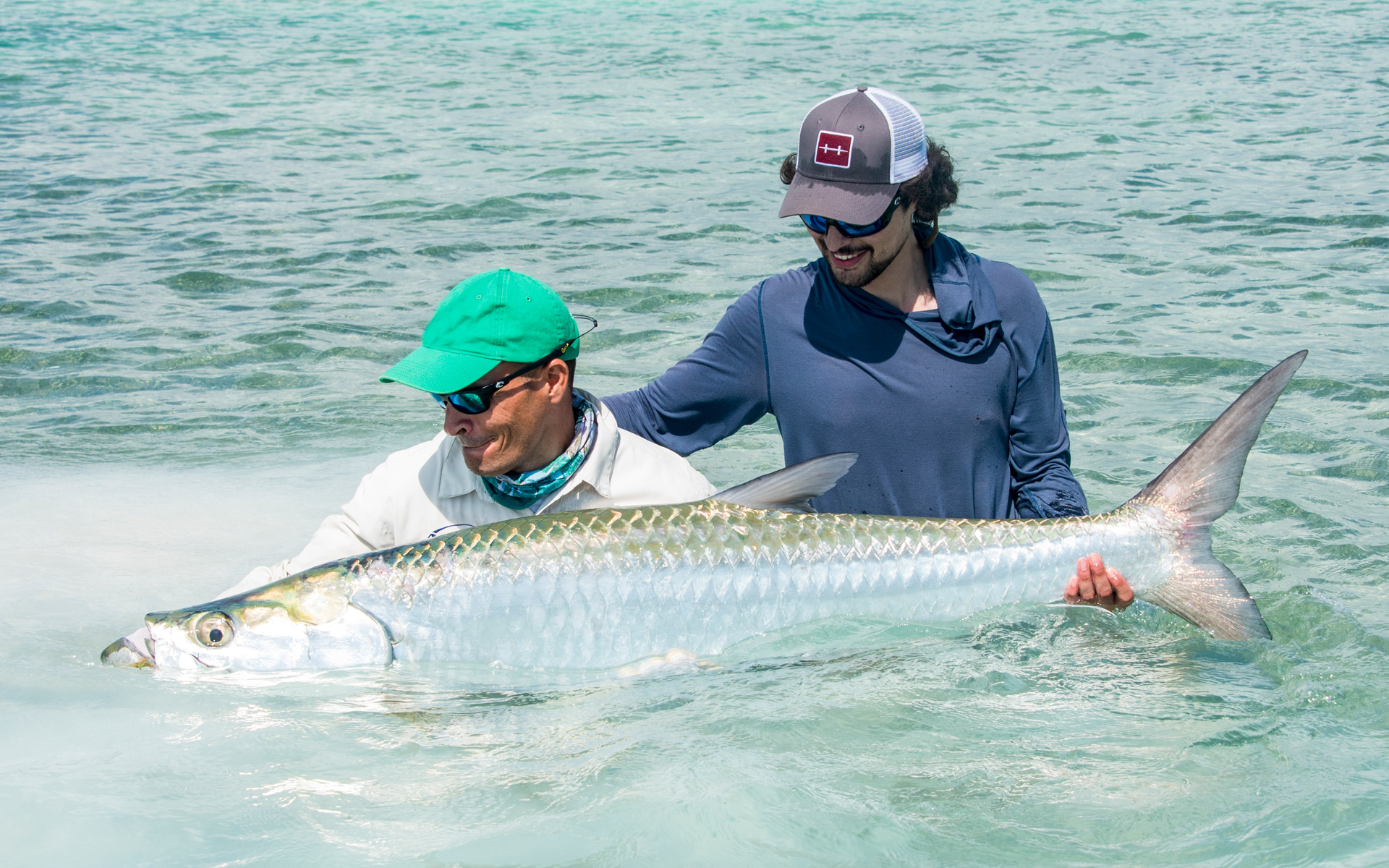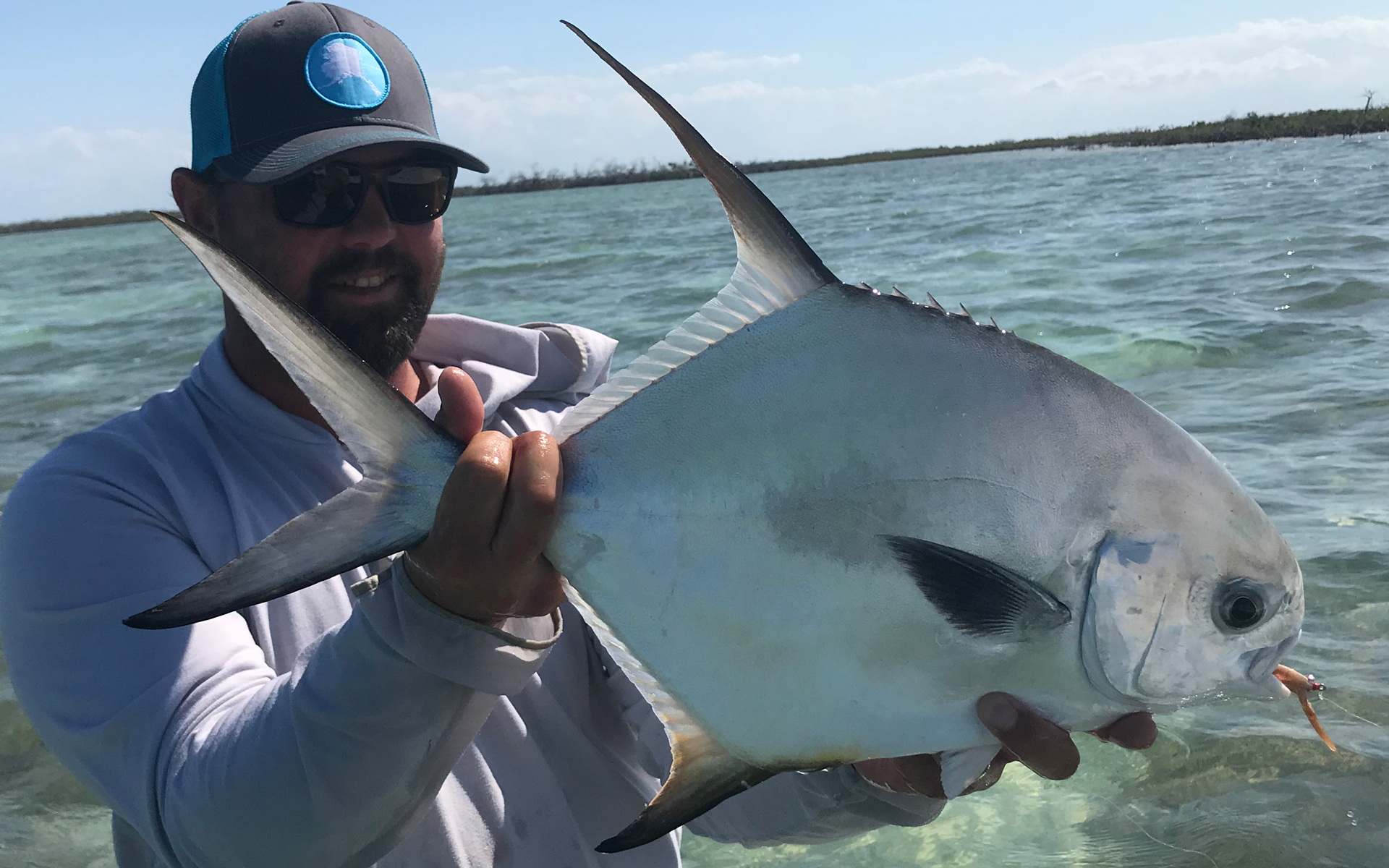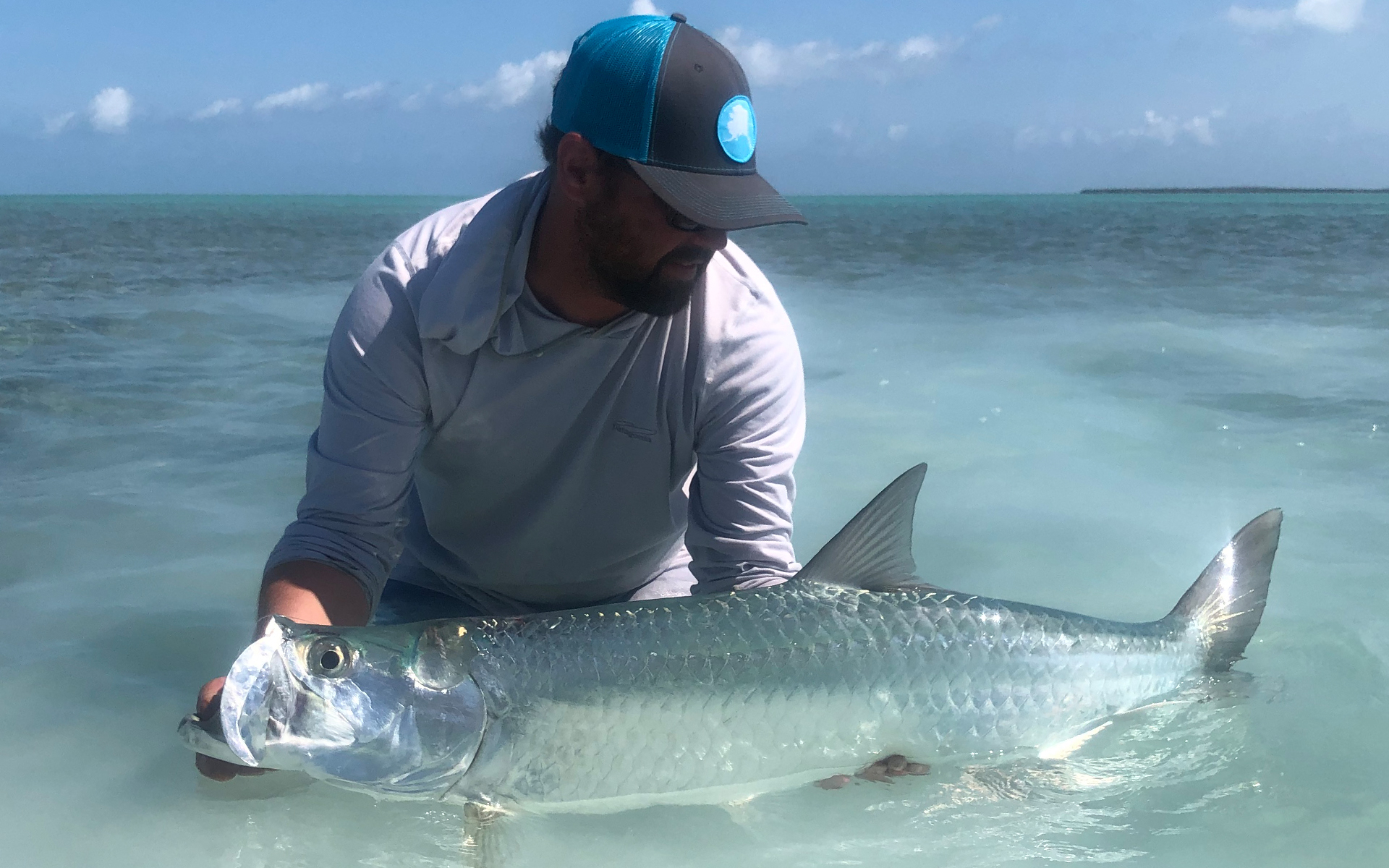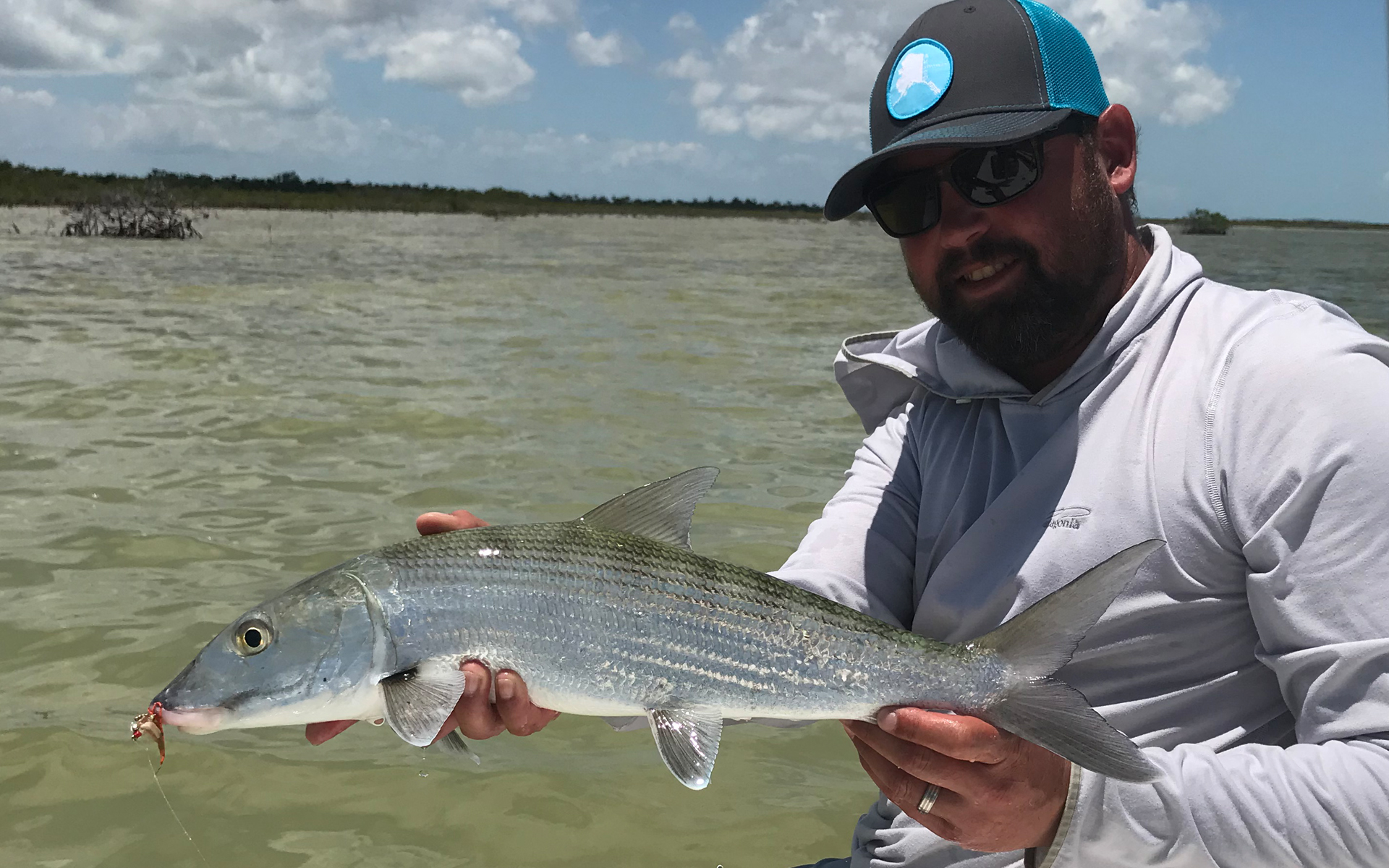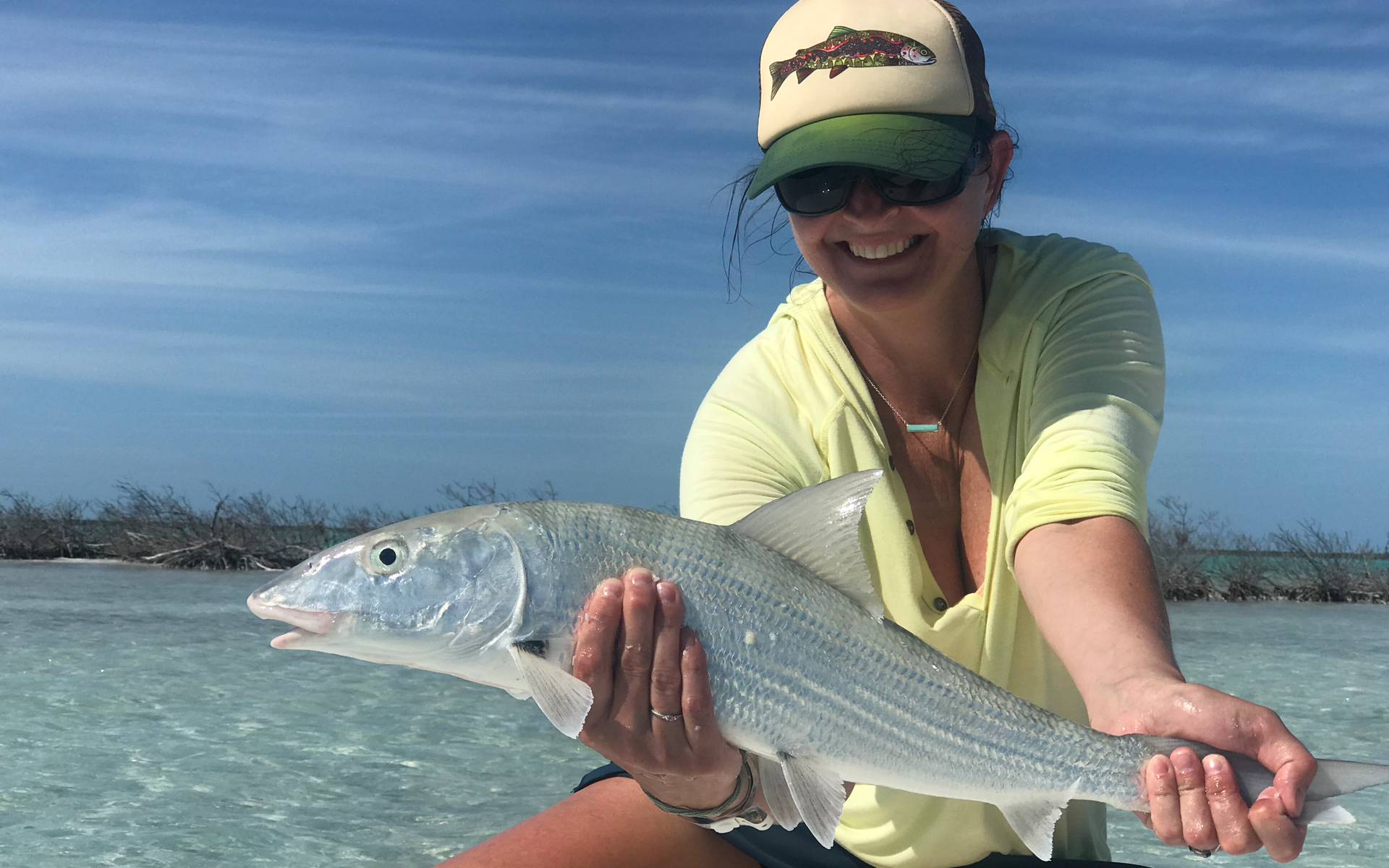 A trip to remember and repeat!
Dear Daniel,

Back home from our trip to Cayo Cruz, and must say the experience was excellent. The fishing was very good, we hooked over 30 bonefish and Fernando did a Grand Slam on his second day!. The guide you recommended really made the difference, very professional, with skills and also funny.

The service in La Casona was outstanding and the personnel made us feel very comfortable.
Everyhting runned fluidly during our stay in la Habana and transfers.

It?s definitely a trip to remember and repeat next year. Thank you for your recommendations and organization, we'll contact you for next year's trip.

Kind regards,
Francisco

A destination with a big potential
Daniel,

We had a very excellent trip. The ship and it's facilities as well as crew were outstanding. We thanked you for your recommendation many times while we were there.

The food was outstanding every day.

We did have two very windy days which made fishing difficult.
The tarpon fishing was very good. Everyone had opportunities. My son and I caught nine of them, and he lost a 100 pound fish after a 2 hr battle!

We only landed one permit but we had quite a few good opportunities.

One or two of the guides seemed a little less than great. My partners did share that with the AVALON people.
We loved the area overall, and I think there is potential for the fishing to continue to improve.

We may be interested in looking into the Garden of the Queen in the future.

Thank you very much for your recommendations that we go with the ship. We look forward to continue working with you in the future.

Ron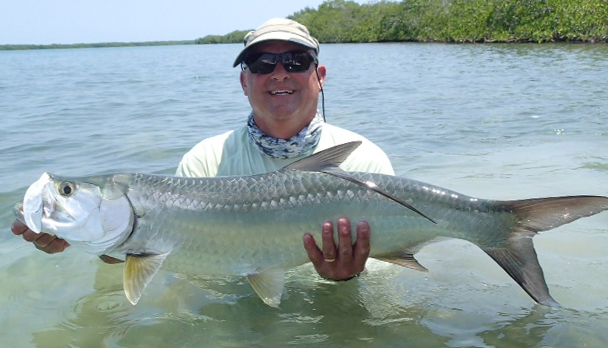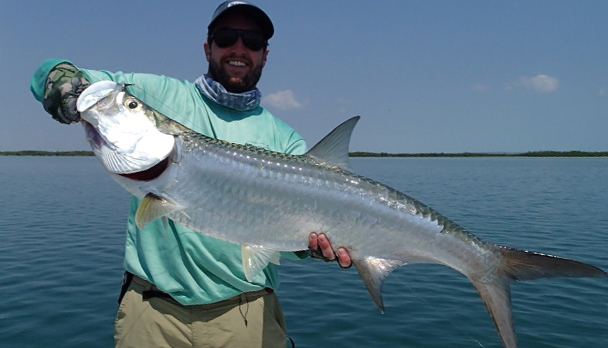 As Mc Arthur said "We'll be back"
The experience of traveling to Cayo Cruz and Cayo Romano was outstanding, and the possibility of scouting the place with Daniel Beilinson, unique.
For next time, which I'm sure there will be one, I would love to do the trip La Habana - Cayo Coco by land instead of plane and get a closer look at the cuban countryside, I only had a glance now and was very touching. The car drive is around 6 hours long.

My room was very spaceful, clean and comfortable, the bathroom just perfect. Breakfast were abundant and complete, lunch picnics were very good also. Must say that dinners were specially delicious. I must recongize that I like much more this kind of lodging, house style, than big hotels.

The trip from La Casona to the marina is 50 km far, but it seems closer and time flies for a curious as myself.
The fishing service is Premium, so is the Head Guide and the rest of the team.
During the 3 fishing days I shared with Daniel, we only shared the waters with the coastguards, that's really something!
I had the priviledge of having personal sea water fly fishing classes; thank you Daniel! I hooked up many many bonefish, but lost my opportunities with tarpons, more than one over 30 lbs. I'm still fresh for this waters. I also had the thrilling experience of fishing permit, no hook ups but 2 big ones followed my flie but ended in a "hello and goodbye". I'll have my revenge.
Deaf eras to Daniel's words, my last day I to my rod #5 and got tired of landing bonefish, real torpedos for this equipment.

As Mc Arthur once said, and sorry Fidel and Che: "We'll be back".

Pedro José Güiraldes
Host of Patagonic Waters / ESPN