Dear Daniel,
After many hours of flying, connections, airports, I finally arrived to Terrace from Vancouver where Chad was waiting for me at the airport, ready to drive me to the lodge and meet the rest of the group.

The lodge was pretty good, comfortable bedrooms with an amazing view of the Skeena river.
During our first day, we went fishing to the Cooper river with our guide Jeff. Due to the raining and adverse conditions, the river was turbid and had low visibility, the fishing was pretty tough. Despite this, I landed my first Steelhead of 10 lbs. and later on with Raul we both landed a Coho each. That was our fishing for the first day, moreover while returning to the lodge we broke a tire and had to change it in the worst raining moment of the day! So our first feeling was a bit disappointing.
Fortunately, the following days were wonderful. The Skeena is an amazing river, not only by the beatiful landscape that surrounds it, but for its easy access, its fishing, and comfort.

Every morning we had breakfats at 6.30am, preaperd our lunch and at 7am would head off with our guide Dustin Kovacevic, Raul and Daniel in a boat just for us. Dustin is an excellent guide, very professional and entertaining as well.
The following days we fished a lot of Pink salmon of 3 to 6,6 lbs. and many Coho of good sizes; who gave a formidable fight, fast and powerful. Raul fished his first Steelhead with Spey.

The experience of fishing in a visual paradise, in which black bears and many other wild animals such as bold eagles, wolves and dears? parade in front of you, is unparallel. My best capture of the week was during the last day, a Coho of 16.5 lbs., a total record for me!

Arriving to the lodge after the whole fishing day, tired, was always a comfort not only because we gathered with our wives but also because they were waiting for us with some drinks and appetizers. After that, we had an exquisite dinners every day, in a cozy and warm atmosphere and finally to bed.
I hope to repeat this grateful experience next year!

Thank you Daniel.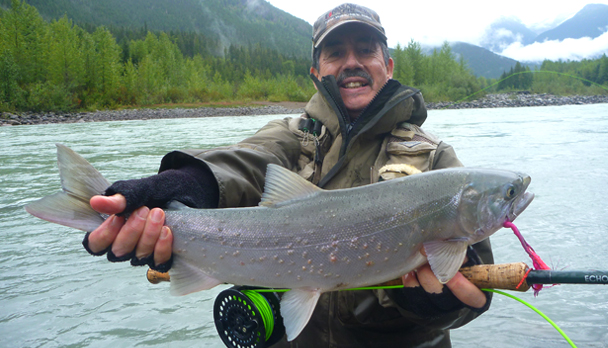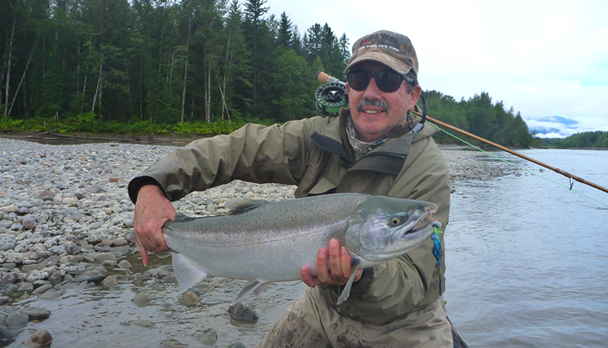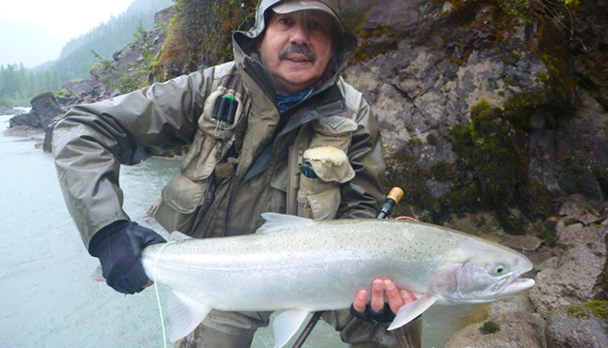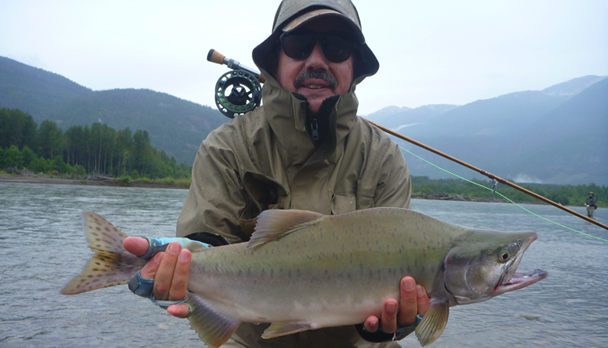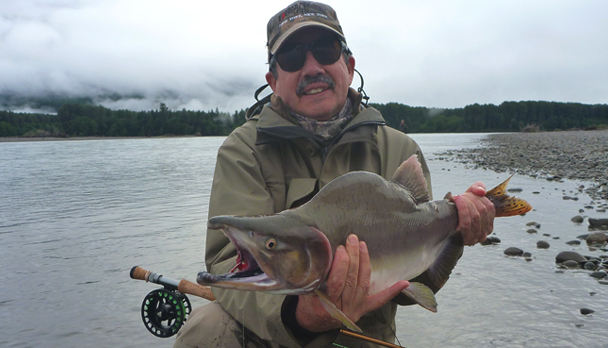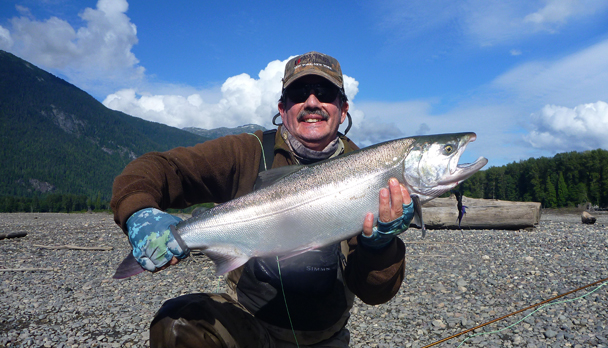 GO TO DESTINATION: TERRACE / KALUM