Dear Daniel,

We had a very good trip to the Skeena Camp. The traveling part is long though, you don't feel it when you're going due to the anxiety and exitement of getting there, but when you come back, the jetlag is mortal; accumulated tiredness and the sadness of returning back...

We loved the place, and the camp was very good, comfortable and nice. Very well fed I must say!
Steve, Dave and Ryan were our guides and camp staff, highly professional and with an amazing human quality!
We were lucky with the weather, no rains only one windy afternoon which we fished in long sleeves.

The fishing was regular, we didn't catch any "trophy" Jose luis caught a 15 to 18 lbs Steelhead, I hooked a 13 to 15 lbs Coho, Guillermo and Carlos also hooked some Coho and Steelhead each.
We all fished Pink Salmon and some Sockeye, some baby Coho, Steelhead and even a baby Chinook. We were pleased to see the jump, run and loose of a 44 lbs Chinnok hooked by Ryan! It left us astonished!

I'm sending some pictures of the camp and fishing in general.
Thank you for organizing the trip.

Best,

Juan Pablo.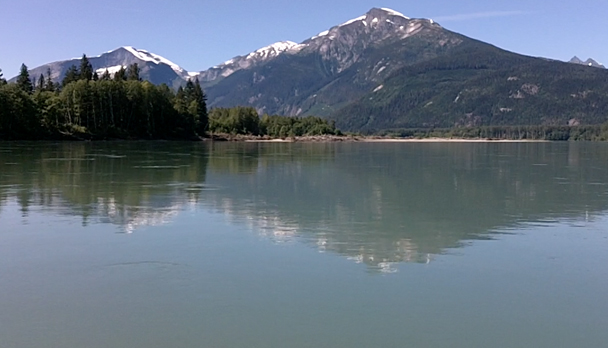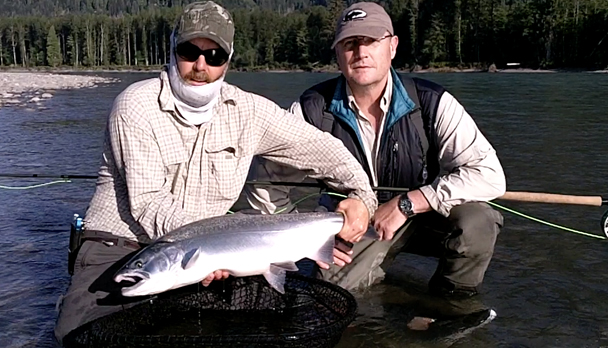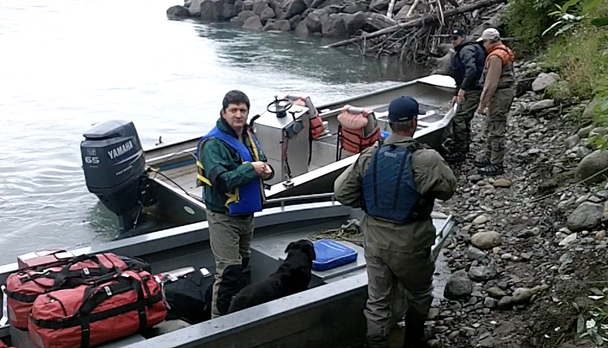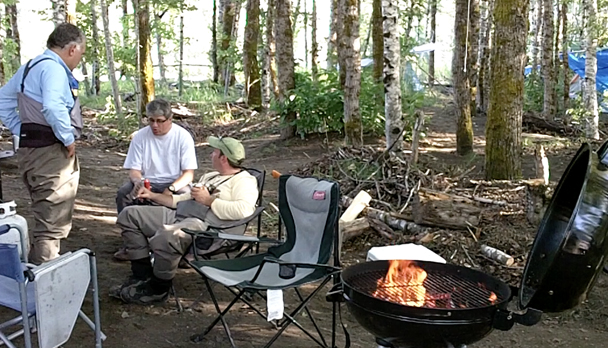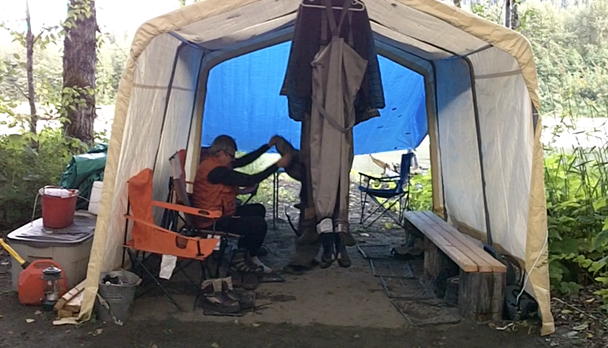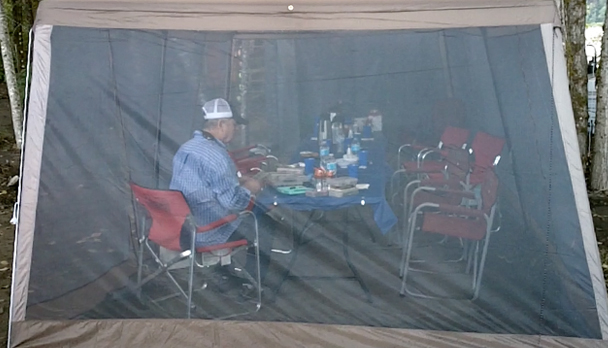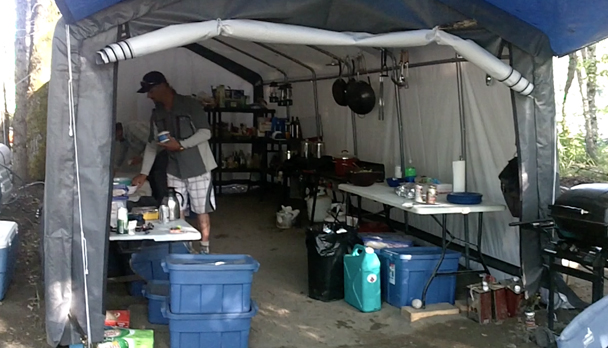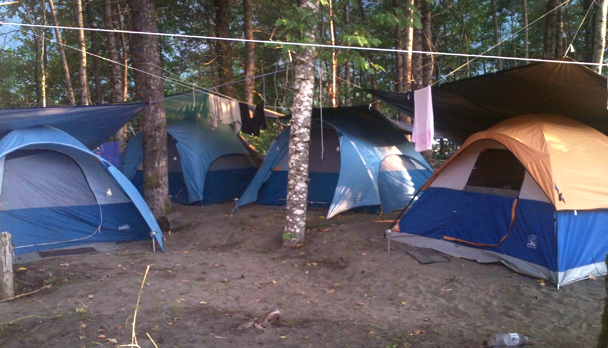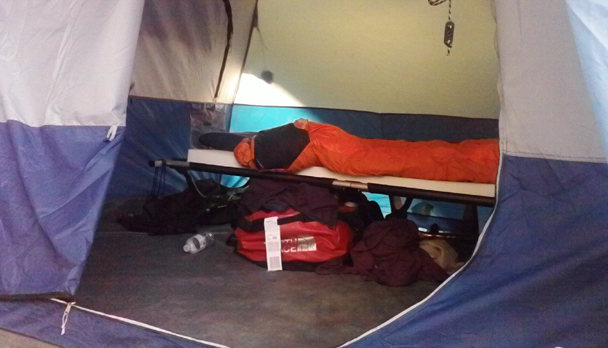 GO TO DESTINATION: TERRACE / KALUM